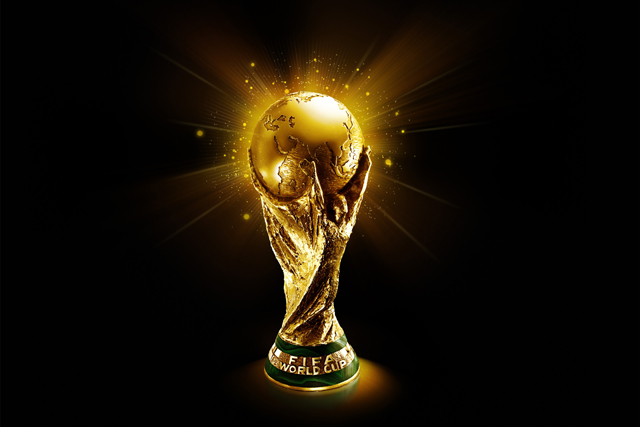 FIFA's decision to hand the 2018 and 2022 World Cups to Russia and Qatar was supposed to herald a new era in which football conquered new territories. Instead, it has prompted questions about whether the governing body is fit for purpose.
FIFA and its president, Sepp Blatter, have long been unpopular in Britain, and the levels of suspicion increased in the wake of England's failed 2018 bid.
Earlier this month, former bid chief Lord Triesman ratcheted up the pressure on FIFA by accusing four of its members of demanding 'bribes'.
The opinion of the average UK football supporter may not concern FIFA (see survey, right), but what impact will the allegations have on the organisation's all-important sponsors?
We asked Steven Falk, the ex-Manchester United director of marketing, who is now a director of agency Star Sports Marketing, and Matthew Patten, a former M&C Saatchi Sponsorship chief executive, who now leads youth cricket and disability charity The Lord's Taverners.


DIAGNOSIS
- Two industry experts on how FIFA can get itself match-fit again
STEVEN FALK, DIRECTOR, STAR SPORTS MARKETING
FIFA is not just sick, it is in terminal decline. The symptoms are clear, so no need for a Dr House 'Lupus' moment here. FIFA's malaise is almost wholly self-inflicted; the result of a massive overdose of greed and hubris.
Here is proof that the strength of a brand is more than a strong logo and a popular product. When an organisation seemingly displays behaviours that run contrary to the values stated in its mission, the brand's vital signs start to fail with alarming speed.
Unfortunately, this patient is in denial and refusing all treatment. Consequently, the pulse at the heart of the brand is becoming erratic. Without immediate correction, it will become irrelevant, as the body it purports to represent naturally bypasses the malignant areas. Prognosis: the next major trauma may prove fatal.
REMEDY
- Implement root reform of the FIFA hierarchy to excise all corruption.
- Introduce robust processes for the democratic election of all executive committee members and full transparency in all voting and commercial dealings.
- Bring demographic and gender balance to executive committees.
- Allow each member Football Association to introduce video technology if it so wishes.
MATTHEW PATTEN, CHIEF EXECUTIVE, THE LORD'S TAVERNERS
Something ugly has happened to the beautiful game, although Qataris may disagree. Rumours of dodgy dealings have swept around FIFA for years, but recent accusations of corruption in granting the World Cup to Qatar in 2022 have taken things to a fever pitch here.
Other than lip service though, why should FIFA care? It's not a brand in the traditional sense. It's more like a medieval guild and, as with many other global sports federations, appears free from the statutory governance that regulates the rest of us.
As long as it protects its monopoly over the staging of the World Cup, then kowtowing governments, broadcasters and advertisers are guaranteed. Global revenues, viewing figures and participation are all up and its corporate plan is underwritten through to 2022.
Dodgy brand, but a great business.
REMEDY
- No amount of tinkering with the logo or the mission statement will help. Only two things will improve FIFA's brand in the UK.
- Sepp Blatter and his cronies must be replaced by a new leadership team, skipping the (UEFA president) Michel Platini generation, with the remit to clean out FIFA's Augean Stables.
- England must beat Germany 5-0 in the final to win the next World Cup. Sadly, hell will freeze over first.