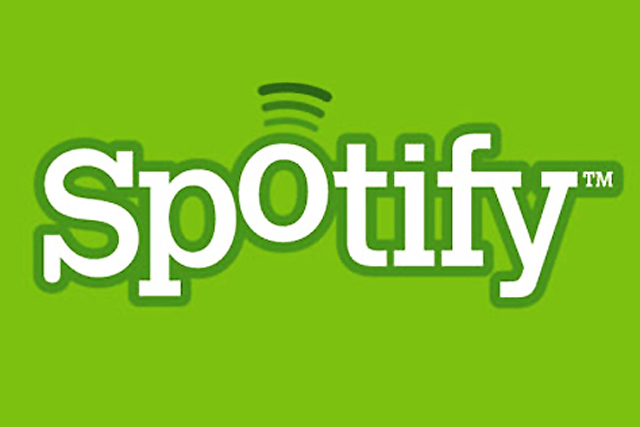 After gaining widespread popularity following its launch in 2008, music streaming service and digital darling Spotify has hit a bump in the road.
In its latest results, the company revealed that its losses are outweighing revenues. In 2009, ad revenue soared, generating £4.5m, compared with just £2200 in its launch year. However, the site ended 2009 with an operating loss of £16.4m and net liabilities of £6.9m.
Its auditors, Ernst & Young, warned that "material uncertainty" could cast "significant doubt on its ability to continue".
This comes as a blow for the young company, which, after just two years, has attracted an impressive 10 million users across Europe, with 3.7 million in the UK.
Furthermore 500,000 of those pay at least £4.99 a month for an ads-free service with extra features such as offline access to music.
Having already launched in seven European countries, expansion is Spotify's top priority, but it needs to raise fresh funds to break into the US market. What's more, it is believed to be considering a US launch without having four of the biggest music labels - Sony, Universal, Warner and EMI – on board.
The site says it is still figuring out the market, but believes it is offering a service that people really want – a social music network.
So, despite racking up impressive user numbers, if the sums don't add up, is there a long-term future for Spotify? We asked digital marketing specialists Mark Sng, head of digital strategy at Saint@RKCR/Y&R, and John Owen, deputy chairman of Dare.
Mark Sng, head of digital strategy, Saint@RKCR/Y&R
I love Spotify. In a time when the music industry is desperately trying to handcuff content at the expense of user-friendliness, Spotify's mission – to create something "better than piracy" – has put the focus back on consumers.
OK, so it made a loss in 2009, and a hefty one at that. However, Spotify had more than 10 million users in October, up from about one million users at the beginning of 2009, including more than 500,000 paid subscribers.
The site clearly has a product that people want, many of whom are willing to pay for it, so all is far from lost. Let's not forget that it took Amazon several years to turn a profit.
So, the threat to Spotify isn't that it doesn't have a great product or a viable business model. Instead, the threat is from new competitors, and Spotify needs to lock-in and start making money from its users – quickly.
Remedy
Continue to develop 'value-add' sweeteners to convert free listeners to subscribers. Currently those who pay have access to the mobile app as well as higher bit-rate streaming - keep building a compelling premium offer.
Push social harder. The social functions of Spotify are fantastic, but the site could be doing much more to encourage their use. Not only do these functions make the service much more engaging, they help spread the word about Spotify, peer-to-peer via brand advocates.
Be the good guy. There has been a lot of negative PR surrounding Spotify's payment of royalties to artists and equity deals with the labels. If this continues, it could damage the brand as well as jeopardise relationships with key artists - the heart of the product offering.
John Owen, deputy chairman, Dare
There's no doubt Spotify will face serious challenges in the next 12 months. It must now launch in the US – co-founder and chief executive Daniel Ek has talked himself into a corner – and it must start to register progress in terms of its financial returns and underlying business model.
The record companies that are so vital to its future health will demand nothing less. The concept of giving music away goes against the grain for EMI, Universal, Sony and Warner, but the fact is they get paid royalties every time a track is played on Spotify.
You can't help feeling that what's going on right now is a game of cat-and-mouse between the establishment and this unwelcome but intriguing gatecrasher. Ek really does need those record labels, however, so he must now send them a signal that he is a savvy businessman, not an internet idealist.
Only 5% of Spotify's 10 million subscribers currently pay anything for the service, yet they account for well over half its revenues (£6.8m, compared with £4.5m brought in from advertising to the other 95%). Get that up to 10% and Ek has a business that the labels can't ignore.
Remedy
Make the free service less attractive by playing ads more frequently and limiting track availability or the number of plays allowed.
Make the paid service more attractive through exclusive functionality, merchandising and rewards.
Make mobile access a big part of the US launch campaign. Assuming that Apple doesn't blackball the idea, partner with AT&T to give its 11 million iPhone owners a three-month free trial, then see how many stick around at $9.99 a month.