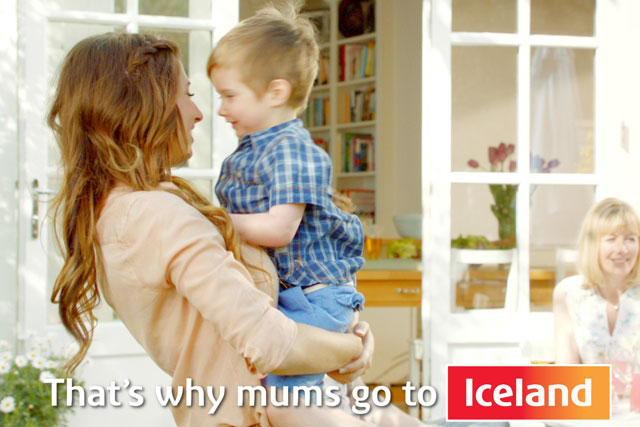 The 40-year-old Iceland chain has been put up for auction by the Resolution Committee of Landsbanki, the failed Icelandic bank that took ownership as a creditor of Icelandic retail group Baugur.
According to reports, Morrisons has held talks with banks about securing funding for a bid.
The attraction is Iceland's roughly 800-strong store estate, which is focused on high street locations.
The brand logic of such a deal is questioned by Jim Prior, branding expert and managing director of WPP agency The Partners.
He said: "It sounds to me like it would be a hell of a lot of hard work to get those brands to integrate.
"The question I'd ask is it worth the effort? Is the business case really that strong that you can find compatibility between these businesses?
"This isn't a brand deal, this is about real estate and Morrisons wanting to get onto the high street.
"I wonder what the brand director's point of view is about that deal? It may be something where the brand considerations have been put on one side because the view from the business standpoint is that the commercial case outweighs the brand case. The brand case is a difficult one to make in my view."

"Iceland is not a sophisticated or aspirational brand, it doesn't need to be. It stands for cheap frozen food.

"Morrisons is on a journey towards being a brand that's got a clear positioning. The whole positioning around the idea of being fresh and local, the marketplace idea, is a nice idea.

"I think it's going to have to invest in it for some period of time if it's going to earn a clear and distinct positioning in the market. If it really wants to develop that proposition, the Iceland move for me sounds like a strange move ... it's frozen not fresh and it's going to be harder to push a quality perception with the Iceland brand."

Morrisons claims its origins stretch back to 1899 when William Morrison opened a market stall. It opened its first town centre shop in 1958 and it now has more than 450 stores.

The Iceland brand was started in 1970 by its current chief executive Malcolm Walker, and absorbed rival Bejam in 1989. It claims to be the first retailer to develop an own label range free of GM ingredients.

Morrisons recently added former cricketer and Lancashireman Freddie Flintoff to its television ads to feature alongside its established curious schoolchildren.

Iceland has just launched a TV campaign featuring new brand ambassador Stacey Solomon, the winner of last year's 'I'm a Celebrity ... Get Me Out Of Here' and a former 'X Factor' contestant. The ads, some of which feature Solomon's three year-old son, continue to use the strapline 'That's why mums go to Iceland'.
Morrisons spent £76m on advertising in 2010 while Iceland spent £11m, according to Nielsen.