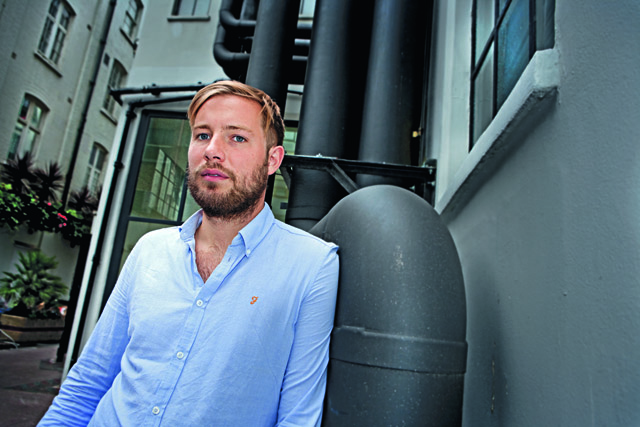 There is a lot to say, and I have only 850 words at my disposal, so we'd better be quick.
Some questions popped into my mind the other day and refused to leave. What if brands in the future really could be successful publishers in their own right? What if they could use this tectonic shift in media, and the emergence of social media, to capitalise on new and unprecedented access to the public consciousness? What if, instead of buying consumers' attention one spot or ad at a time, they could own part of the conversation and engage in a consensual and open exchange of values and information with the public?
To use a very human metaphor, we are talking about the difference between someone trying to establish and maintain a long-term romantic relationship and someone having a casual fling – only later realising the emotional damage caused in search of short-term satisfaction.
I might be stretching it a bit, but these days we struggle to adapt an industry built on linear communication models to an always-on world full of social channels – a place where a brand's position, legitimacy and influence are negotiated constantly. The questions, therefore, remain: What if the public in this digital media space actually favoured relationships over flings? What does the future of our industry look like?
I vividly remember critics in 2005-2006 saying that, in a world where users could choose, they would never choose to connect with brands. Well, they have done so in their hundreds of millions on platforms such as Facebook, Twitter and YouTube, so these days our biggest problem seems to be that most brands lack something remotely interesting to say, let alone something interesting enough to engender a genuine relationship.
On that basis, I would argue that the social media and branded content industry could benefit greatly from distancing itself from classic advertising and marketing disciplines in favour of a place higher up in the value chain of organisational communication; one closer to PR.
PR as a discipline in its proper historical and theoretical context, as set out by Edward Bernays in the 20s, favours a more complex view of communication and influence in society and how to achieve that through public information. Perhaps at this point it would be useful to define a theoretical foundation of the two disciplines – marketing and PR – as I use them in the context of this article (the definitions are my own).
Marketing is the process of communicating the value of a product or service to customers for the short-term purpose of selling. PR is the practice of creating and managing the flow of information between an organisation and the public for the long-term benefit of an organisation.
In Propaganda (1928), Bernays goes a bit further in providing a vital distinction between advertising pitches and PR counselling: "The new profession of public relations has grown up because of the increasing complexity of modern life and the consequent necessity for making the actions of one part of the public understandable to other sectors of the public.
"The public relations counsel, then, is the agent who, working with modern media of communications and the group formations of society, brings an idea to the consciousness of the public."
Bernays regarded advertising men more as pleaders, merely paid to persuade people to accept an idea or commodity. The PR counsellor, on the other hand, he viewed as a creator of events that dramatised new concepts and perceptions, influencing the actions of groups in society.
"It seems most brands are still scared to engage in a good old-fashioned romance with their audience"
Rather than aiming for short-term uplift or to make the next viral hit, the success of some brands in social media and branded content has proven that there is indeed a huge appetite for branded storytelling, when done consistently and over a prolonged period of time.
Millions of people every day watch, share and discuss content created by an unlikely line-up of brands. From Tipp-Ex and the blender brand Blendtec to Dove, Nike and Red Bull, the blueprint for building and maintaining relationships via digital and social channels does exist, but it seems most brands are still scared to engage in a good old-fashioned romance with their audience.
And, yes, it can be heartbreaking when it goes wrong, but technological advancement is creating a real, genuine need across our industry for deeper and more engaging brand narratives – and, for this task, PR strategies and theories might be more useful than classic transmission-based marketing and media plans. Nike's strategy doesn't just sell shoes; it borrows from, adds to and maintains the public interest in a healthy and active lifestyle. Its trainers, even when worn to work, celebrate a little bit of that narrative in the eye of the beholder.
Mike Wiese, the director of branded entertainment at JWT New York, has described the change in mentality needed in our industry better than I ever could: "To make the next generation of branded entertainment more impactful, we need to reverse it. Instead of branded entertainment, we need to focus on making entertainment brands.
"Entertainment brands, better known as a franchise, are what everyone wants in Hollywood. Marketers should apply the same principle. How will the idea scale to become an entertainment brand?"
Bernays would have loved our time and its vast opportunities.
---
Mads Holmen is the planning director at Be On