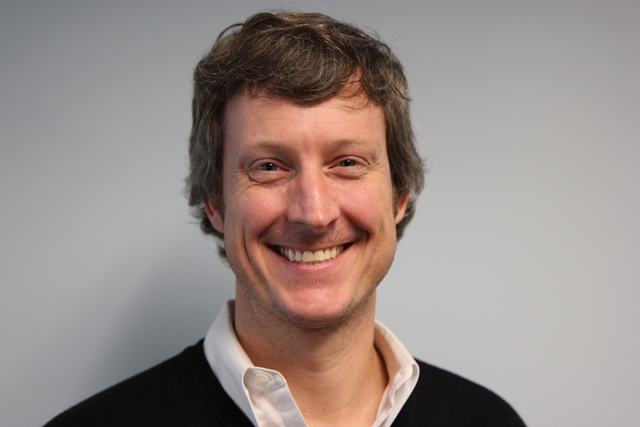 Describe yourself in three words: Energetic, dedicated and resourceful.
What would you be if you weren't a brand manager? Surf or ski bum.
How would you define marketing? Efforts taken to sell a brand's products or services that either changes how a consumer acts thinks/feels or behaves
What attracted you to your current job? Primarily the great people- Kiwis are some of the best people. I am also quite enamored with the specialness of the Air New Zealand brand.
What do you enjoy most about your job? The thrill of seeing fresh, exciting creative ideas go from insight to execution. Just in February, we sent two couples on blind dates to LA as part of our dating show, "Blind Gate" at Heathrow Airport (you can catch the outcomes on our YouTube channel) and we released the world's first outdoor flight safety video featuring survival man himself, Bear Grylls!
What advice would you give someone starting their marketing career today? Read everything you can get your hands on. There are no entitlements- you must earn your stripes. Stay focused, keep an open mind, but most importantly, have fun!
What makes a good brand manager? Someone with intellectual curiosity and a general manager mindset. Good brand managers can provide structure and meaning out of ambiguity and always check their egos at the door.
What is your media diet? large servings of TV and online/social with sides of print and radio. I'm an online music junkie.
What makes you angry? I wouldn't say angry, but LA traffic adds a lot to my stress level.
What's the craziest agency pitch you've ever sat through? Nothing super crazy, but an agency team once brought in a professional choir to perform at the pitch to help bring their concept to life. It was a fun and refreshing approach.
Which ad campaign do you wish you'd commissioned? "The Most Interesting Man in the World" campaign for Dos Equis Beer.
Do you speak any other languages? Conversational Spanish.
Have you ever taken a sickie when you actually felt fine? If this is to be published, then no, of course not.
If you could get tickets to any event what would it be? FIFA or Rugby World Cup Final match.
What's your favourite bar and/ or restaurant? Jacques Imo's in New Orleans, LA.
Do you have any hobbies? Skiing, surfing, seeing live music and home-brewing.
What's your best and/or worst freebie? The best was a ticket to the Super Bowl.
If you were a brand, what would it be? Jeep- durable, rugged, reliable, fun and adventurous.
What's your greatest ambition? To have no regrets in life.
What headline would you like to read in Marketing? "Air New Zealand Becomes the World's Best Airline"
What can't you live without? My beautiful wife, Melissa, and our big, goofy yellow Labrador, Pancho.
What is your favourite campaign or slogan? "Live in Your World. Play in Ours."
If you had three wishes, what would they be? 1. For everyone in the world to be healthy and happy 2. To be able to successfully retire tomorrow and live in the mountains 3. To spend even just one more day with my father.
What are your main responsibilities? Driving revenue and share growth by building a strongest Air New Zealand brand I can.
What's the best day at work you've ever had? Introducing The Roots before they took the stage at Red Rocks in Colorado in front of 10,000 people. That was pretty epic.