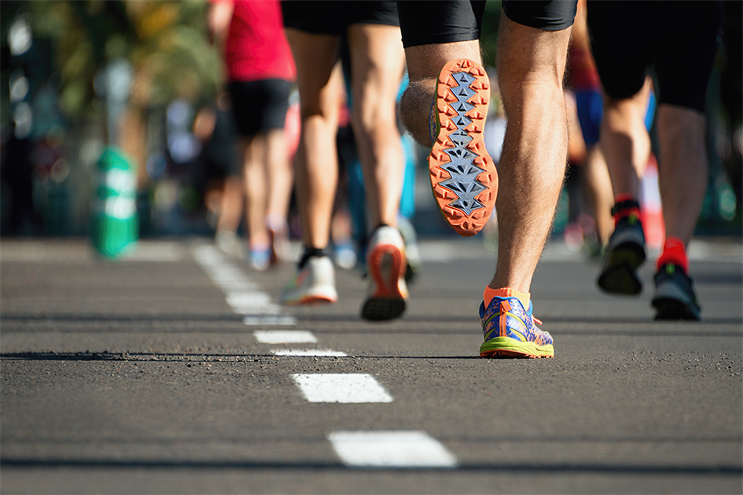 Claim your copy of Karmarama's 8 steps to Brand Nirvana
People don't like change. We like our tea made a certain way, order the same curry on a Friday night and, when we get to work on Monday morning we like a familiar daily routine – something expected.
This makes innovation tricky, but defining your brand's purpose could be the solution to innovation.
The need to be mission-driven and to have a clear purpose has become a trend. We've often heard how having a purpose beyond profit captures customers' hearts and gives a competitive edge. But innovation is an overlooked benefit of a strong, well-articulated purpose.
If Nike's purpose was all about making great trainers, then the person who suggested investing in the creation of an app to help people get better at running would have been laughed out of the room. Luckily, Nike's mission is to bring inspiration and innovation to every athlete in the world, so the decision to create Nike+ made absolute sense. In the context of products or services, this means focusing on the why, not the what.
Your copy of Karmarama's 8 steps to Brand Nirvana
When you introduce change within the context of your organisation, employees find it easier to adapt, because they understand why and work hard to make it happen.
Nearly two thirds of executives believe that having a sense of purpose and aspiration beyond their day-to-day made their company more innovative*.
New ideas and innovation require extra effort – creative energy to come up with new concepts and motivation to see them through. Purpose is the secret source – if a company's mission engages and inspires employees, they will be willing to put more effort in to take the company where it needs to go.
Of course, at the heart of this is identifying the right kind of purpose. As the need to be mission driven has become more prevalent, there has been a tendency for companies to jump on some kind of trendy, albeit unrelated cause, and make a song and dance about how that's why the company exists. It's a classic mix-up between corporate social responsibility (CSR) and purpose. For a purpose to be effective, it needs to be authentic and deeply ingrained in what your company does.
A human purpose is about the heightened experience a person can have with your brand, not the heightened experience your brand wishes to play for its own gain. Without this tangible link, it won't drive innovation because it is so far removed from the real work of the business. It won't inspire employees to work later than usual on one of your new projects. And it won't encourage them to break with routine and embrace a new direction for your business. Innovation requires buy-in. Purpose brings this home.
But human purpose is just the first step to reach Brand Nirvana. Karmarama uncovers seven more steps and discuss these in depth in a brand new expert report. Claim your complimentary copy of the full report here.
Your copy of Karmarama's 8 steps to Brand Nirvana
*According to a study by The Economic Intelligence Unit and EY.