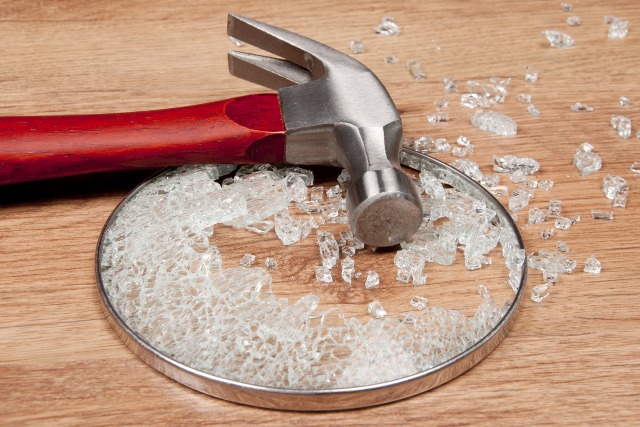 Decode Marketing, in collaboration with the brandgym, have published the first global study on brand properties that, along with the usual suspects of logo and colour, examined the use of shape, slogan, sound, symbols and celebrity, etc. in brand building, with some alarming findings.
83% of marketers consider brand properties to be 'highly important' in growing brands
The research, carried out during July and August, evaluated survey data from 85 senior marketing professionals from Europe, Africa, Asia, USA and Latin America. Also, 1000 UK consumers took part in an 'Iconic Asset Tracker' (IcAT) study, a proven approach that Decode Marketing developed and has used successfully in many branding projects.
We found that 83% of marketers consider brand properties to be 'highly important' in growing brands, however only 54% of marketers have a proper quantitative tracking system for brand properties.
Without a proper process for identifying and tracking the strength of brand properties, brand assets are often changed for questionable reasons. Our research found that 55% of marketers change their brand properties due to organisational change, especially a change in marketing director, with a further 20% changing brand properties based on a judgment call. Only 24% of marketers change brand properties strategically based on quantitative data.
Managing your brand in this way can inhibit the creation of valuable memory structure in consumers' minds that can take several years to build; worse still, inconsistency can actually break down and weaken memory structure.
Therefore, many brand-owners may be destroying brand memory structure and even promoting competitor brands if they continue to chop and change their brand properties based on purely subjective decision-making. Also, they may be inadvertently using properties whose meaning does not support their desired brand values.
The IcAT study on ice cream, beer and cosmetic brands measured the strength of brand properties, captured in a 'Branding Power Score' and a 'Brand Value Score', and so highlighted the 'iconic assets' that activate the brand and build brand equity.
Brand properties that lack distinctiveness can inadvertently activate competitor brands
As an example, Magnum's most iconic asset is the product shape, with a 93% activation score. In contrast, the brand's slogan, 'For pleasure seekers', is less strong at 41%.
Importantly, brand properties that lack distinctiveness can inadvertently activate competitor brands, which means a negative return on marketing investment. 31% of people mistakenly associate Häagen Dazs when seeing Benicio del Toro, versus 21% correctly associating Magnum with the actor's endorsement.
One reason for the current, narrow perspective on brand properties is a misconception about how the consumer's brain perceives and processes brand properties. The brain does not store images as photographs but uses diagnostic characteristics; for example, the Spencerian script used by Coca-Cola means we do not have to see the entire logo to evoke the brand.
The research shows marketers continue to focus on the obvious - logos and colour - whereas properties such as product shape, images and engaging fictional characters can also be powerful assets in building iconic brands.
Nine out of ten characters are used as properties for over three years but only 25% of celebrities are, possibly reflecting the risk of celebrities needing to be changed owing to problems in cost, or even their behaviour (e.g. Tiger Woods, Lance Armstrong).
To conclude, decisions can be underpinned and strengthened when looking at which brand properties are safe to change and which iconic assets are sacred. This knowledge enables organisations to protect their brand memory structure, avoid common branding pitfalls and save money on misdirected rebrands.
Read next