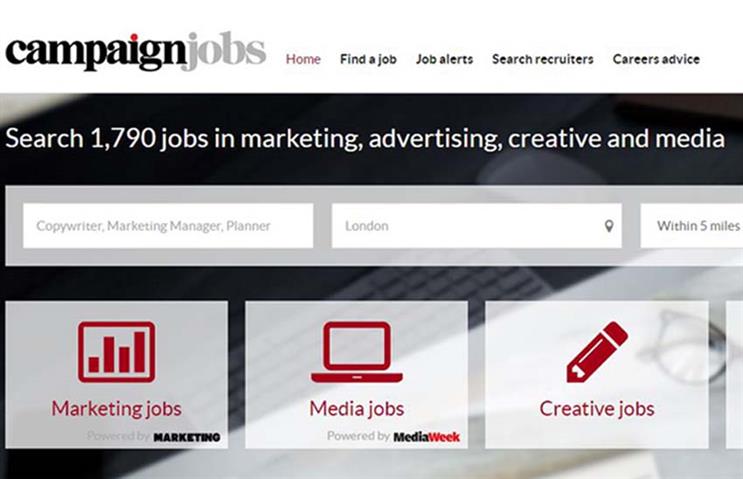 This move follows the merging of Media Week Jobs with Campaign Jobs in June, as well as the merging of the Marketing and Media Week editorial brands with Campaign earlier this year.
By uniting all of these brands, Campaign Jobs provides a new integrated online community for the new breed of creative marketer - a top destination for professionals across the sectors who are looking to progress their careers in the new world where transferable skills are key.
Jobseekers will have a wider selection of jobs to choose from and will be able to connect with the biggest brands in the sector through our partnership with leading employers such as UEFA, Sky, Barnardos, the BBC and The Economist. They will also have greater access to international roles through Campaign US and can stay up-to-date with our latest careers advice from across the sector.
With an audience of 690,000 unique users* engaging with the content and job site each month, recruiters will have access to a wider pool of talent from across the sector, to help meet their growing skills needs.
George Buckingham, chief revenue officer for Haymarket Business Media, commented: "By bringing our Brand Republic Jobs brand together with Campaign Jobs we have completed the journey of creating a central hub for the very best jobs across the media, marketing, advertising and creative industries."
Brand Republic Jobs jobseeker accounts have been automatically migrated to Campaign Jobs. This includes the username, password and job alert preferences.
For our Brand Republic recruiters, our recruitment team will migrate your account details and profile information over to Campaign Jobs. If you have any questions about the process or would like to speak to a member of the team about your account, please contact Chris Cairns, Account Manager, +44 (0) 208 267 4130, chris.cairns@haymarket.com.
*Unique user figures as at August 2016