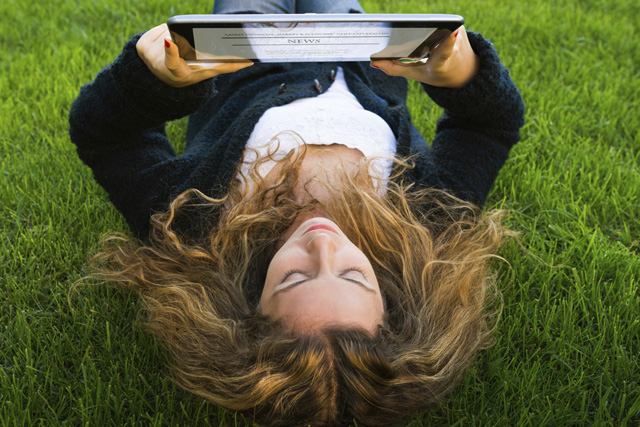 This week, the Internet Advertising Bureau (IAB) has pledged to respond to "mounting criticisms" of the digital advertising sector. The IAB Believes series will publish a call to action covering five key areas - brand safety, viewability, fraud, ad blocking, and privacy.
The first announcement explores brand safety, a topic that has received its fair share of industry attention this year following The Sun's expose, which highlighted major household brands that had advertisements placed on worryingly inappropriate sites.
The industry's reliance on outdated and limited precautionary measures such as keywords, cookies, and post campaign analysis are no longer enough to safeguard against this.
While I'm not surprised that brand safety is one of the top industry concerns and it is commendable that the IAB is raising awareness of the issue, in practice, there is still a long way to go.
We've seen programmatic develop dramatically over the past couple of years but advances in brand safety surrounding content have not kept pace.
To fully understand and appreciate the depth of brand safety that advertisers need to consider, we can explore two areas – intelligent brand safety and minimising ad misplacement.
Intelligent brand safety
It is crucial for advertisers to understand that it is no longer sufficient to only review a "domain" level or have keyword defences in place such as "no porn" and "no violence".
Keywords are intended to ensure ads are always appropriate, and therefore brand safe, however they rely on probability – not the most reassuring methodology given that a "keyword" on its own is deeply ambiguous with multiple meanings which can and often does result in misclassification.
By failing to delve deeper into the exact meaning of a word, or combination of words, a keyword search can miss the true context of content and leave brands at risk of inappropriate placements.
Brand safety needs to evolve in line with the sophistication of programmatic ad trading and be tailored to the individual product, industry, and brand values so that a precise understanding rather than a 'best guess' of all URL content is achieved.
If brands really want to safeguard their investment in messaging and customer engagement – intelligent brand safety needs to be fully utilised. Identifying subtle nuances within content at page level, such as the emotional response elicited in the reader, is a watertight way of ensuring relevant and appropriate environments for ad placements.
As an example, a NatWest ad – promoting its personal loan service – was placed alongside an article on vulnerable borrowers and irresponsible lending.
The consumer reaction to a misaligned ad such as this is always going to be negative and potentially damaging to the brand – the irony that NatWest is advertising its financial services next to an article about irresponsible lending will not be lost on the consumer.
In an age where consumers hold the power and reputational damage is cited as the top risk to global businesses, brand safety should be viewed as a brand's insurance policy.
Ad misplacements
While the IAB believes the DTSG Good Practice Principles initiative "goes a long way to minimise the risk of ad misplacement", as an industry we need to pledge to go further.
Advertisers' never-ending obsession with cookies and chasing users at the lowest possible cost actually encourages ad misplacement. The importance placed on the user means the environment and context of content is rarely fully considered.
To prevent ad misplacement, semantic data needs to be implemented much earlier on in campaign strategies to effectively understand the environment and the impact this will have. The right environment is essential, as is proactively targeting away from URLs that will have a negative impact on the campaign.
If you can identify pre-bid that an ad is going to run on a file sharing or illegal download site, you can proactively target elsewhere. While the DTSG can raise awareness of this practice and produce best practice guidelines, it can't actively prevent it. That is where the technology vendors come in. Ultimately it is the ad buyers and programmatic traders' responsibility to use actionable insights to ensure a brand safe, targeted ad placement.
While the DTSG framework is useful within the ever-complex ecosystem of ad trading – gaps are inevitable
Estimates that between 80-90 per cent of applicable marketplace publishers have signed up to the DTSG Good Practice Principles have been published, leaving up to 20 per cent of publishers within exchanges not represented.
Only by fully understanding the content and environment can advertisers be confident of brand safe placements.
I hope to see the IAB Believes series encourage further discussion into brand safety – in an age of sophisticated ad trading, it should no longer be acceptable for brand values to be left in the hands of probability.
Nick Welch is the business development director, UK, for Admantx