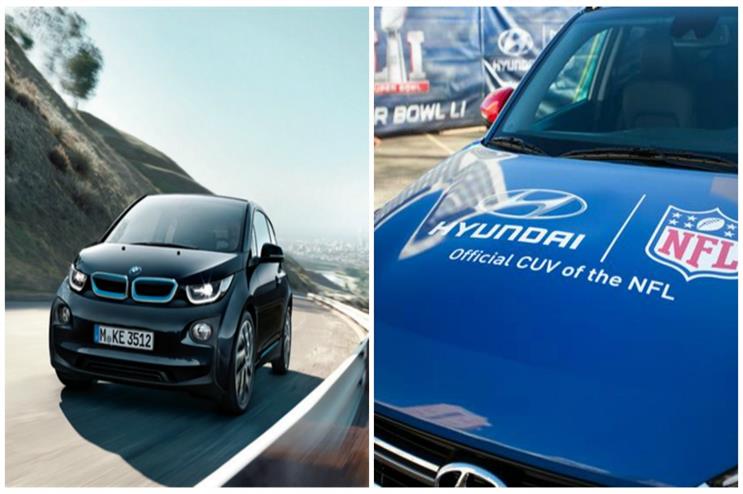 BMW
Event structure
In the UK BMW has worked with agencies TRO and Purity on a number of activations, while on a global basis, it has created digital immersive experiences with agencies including Jung von Matt.
Social footprint
@BMW_UK has 63k followers on Twitter, while @BMWGroup has 477k followers on Twitter. There are 10.7m followers on Instagram and BMW UK's Facebook page has more than 750,000 likes.
Recent campaigns
In January BMW brought the engineering expertise behind its luxury BMW 7 Series Sedan to life with a display using aesthetic lighting installations and storytelling. The installation was on show at BMW Welt in Munich, the BMW brand stores in Paris and Brussels and the BMW Driving Centre in Seoul. The installation was deliberating displayed away from showrooms, with the aim of making BMW's presence felt in key cities.
At last year's Goodwood Revival festival, BMW worked with TRO to stage an activation featuring a time capsule showcasing models from the past and the future. BMW showcased what – back in the 1950's – it predicted the future (today) might look like. Featuring a retro 1950's design, the stand fused into the 'future' through the use of a visual timeline. BMW staff were also dressed in 1950s costumes with a futuristic twist.
Latest campaign
BMWi is partnering with Selfridges to showcase sustainable mobility, part of the store's 'Material World' campaign, educating consumers on how people can work together for a more sustainable future in retail. The experience, delivered by TRO, kicked off at the end of January and is running until 9 April at the retailer's Oxford Street and Manchester Exchange stores.
The brand is also collaborating with Tate Modern to stage the first BMW Tate Live Exhibition, Ten Days Six Nights, which is taking place at the end of March.
Hyundai
Event structure
The brand has worked with agencies including Produce UK and most recently partnered with Advantage International for its Super Bowl activations in the US.
Social footprint
@Hyundai_UK has 26.7k Twitter followers, 2,710 on Instagram and 174, 313 likes on Facebook.
Recent campaigns
Last November, Hyundai explored how senses affect emotional states when driving, with the launch of House of Hyundai – The Sensory Journey. The immersive experience saw guests travelling through six sensory zones, meeting cutting-edge innovators and experiencing future innovations along the way, all whilst enjoying a drink and listening to the ultimate driving playlist.
As part of its sponsorship of Euro 2016, Hyundai Motor UK launched a 'fan dome' experience in King's Cross, London, which hosted 45,000 guests across 45 games of the football tournament. The dome gave fans the opportunity to experience football through a world-first live reactive 360-degree audio-visual experience.
Latest campaign
As the official automotive sponsor of the NFL and Super Bowl, Hyundai's Super Bowl marketing programme included an on-site activation in Houston at Super Bowl City, a nine-day fan festival that kicked off on 28 January. This included the 'Hyundai Innovation Lounge', where the brand created a photo opportunity for fans with a Hyundai vehicle that had been wrapped to look like an official Super Bowl football. The car appeared as though it had been covered in football leather, and had Hyundai and Super Bowl logos emblazoned on the sides. Using the NFL's Mobile Fan Pass System, the brand took a photo of guests standing next to the vehicle, which they could then share on the brand's social media pages.
Verdict
Event says:
Hyundai continues to push the boundaries with its football-themed experiential activity but BMW has the slight edge with activity that combines art, storytelling, augmented reality and projection mapping.
Enjoyed this feature? Sign up to our Trend Watch bulletin, our monthly deep dive into the world of all things experiential.