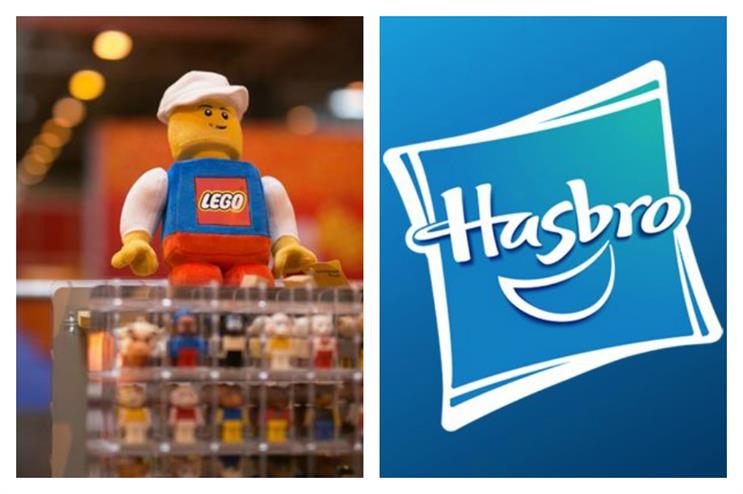 Lego
Event overview
Lego has staged a wide range of global activations in recent months. The brand teamed up with Warner Bros to promote the Lego Batman film and unveiled a three-metre-high Lego Batarang on London's South Bank which brought to life Batman's most famous gadget. The interactive Lego show Bricklive launched its tour this month and will visit four UK cities from July to October.
Social footprint
The official Lego Twitter account has reached 461k followers, while the Lego Ideas account has 19.7k, and the Lego Redbrick account has 14.4k. The brand's Instagram page has 2.1 million followers and its Facebook page has more than 12 million likes.
Recent campaigns
In November last year, Lego opened its largest retail store in London's Leicester Square and unveiled a Lego brick construction of Big Ben, which dominates the two-storey shop. The structure is made up of more than 200,000 bricks, took an estimated 2,280 hours to build and stands at more than 6.5m high, with a working clock face that is illuminated at night.
To promote its Lego Batman movie, the brand teamed up with other brand giants such as Warner Bros and Sky to stage a range of activations. In collaboration with Sky Broadband, Lego launched a game experience which aimed to bring the movie to life. The experience launched in February and guests were able to engage in a battle with the film's villain the Joker, who is threatening to disconnect Gotham City's internet connection. In association with Warner Bros, Lego unveiled its Lego Batarang on London's South Bank, and also brought an immersive Lego exhbition to London. The exhbition was inspired by DC superheroes such as Batman, Superman and Wonder Woman, and invited guests to experience a series of immersive galleries.
Lego's 'Lego Friends' brand will stage a friendship party experience at Camp Bestival this month, inviting children and families to immerse themselves in the lives of the Lego Friends characters including Stephanie, Andrea, Olivia and Emma. Guests can create their own Lego builds, as well as experiencing a silent disco complete with a disco ball, pop classics, disco props and a dance floor.
Lastest campaign
Lego has partnered with Toys R Us for its interactive Bricklive tour, which is set to visit four cities in the UK from July to October. The tour will appear in Glasgow, London, Belfast and Birmingham, and will feature Lego-themed zones for guests to enjoy. Zones will include Lego Minecraft, Lego Star Wars, Lego City, Lego Architecture, Lego Friends, Lego Technics, Lego Ninjargo and Lego Duplo. Toys R Us will be hosting pop-ups at the Bricklive shows, as well as launching a social media campaign to support the events. The first show took place on 20 July in Glasgow, and will arrive in London today (27 July).
Hasbro
Event overview
Hasbro creates experiences for its toy brands on a global scale, and has recently worked with experiential agency ID in the UK on a Play-Doh tour that aimed to inspire families to have fun and be creative. The games conglomerate has also staged global experiences centred around the Transformers franchise.
Social footprint
Hasbro's official global Twitter account, @HasbroNews, boasts 121k followers, while its UK account has 3,060 followers. The brand's instagram account has 84.1k followers, and its global Facebook page has achieved more than 3 million likes.
Recent campaigns
One of the largest campaigns for Hasbro was the Monopoly experience in collaboration with McDonald's. The UK-wide game ran for 6 weeks, offering consumers the chance to win 55 million prizes. Participants were required to visit a McDonald's store and purchase a food item, which featured a unique 10-digit code on its packaging and unlocked prizes via a dedicated microsite. Winners had the opportunity to choose their prize, which ranged from holidays to destinations such as California, Thailand or New Zealand, or a selection of three Mini Cooper models.
Last November, Hasbro partnered with agency Sense to launch a 'Bop It' tour of the UK. The tour popped up in shopping centres and aimed to introduce guests to the latest version of the classic game, showcasing its motion technology. Visitors to the activation were able to try out the game's 10 new moves and experience a 'Gif it a Go' booth which they could use to share their experience on social media.
More recently, Hasbro worked with experiential agency ID to stage an 'Imagination Tour' for its Play-Doh brand. The tour aimed to inspire families to be more creative and visited locations including London, Newcastle, Bristol and Birmingham. Guests entered the activity via a giant Play-Doh tub, before heading to play tables where they were able to create anything they wished from Play-Doh.
Latest campaign
The company's most recent campaign will see its toy brand Nerf embark on a UK tour with its Nerf Test Centre. Guests are able to learn about the evolution of Nerf, discover fun Nerf facts and try out vintage Nerf products. The tour is being conducted in the brand's Nerf shipping container which has been transformed into a photo opportunity featuring suspended cars. Launching on 28 July, the tour will culminate in Birmingham in early September. Visitors will have the chance to test out Nerf's new Regulator blaster from the Modulus range and can experience its new SwitchFire technology. Kids will be able to enjoy the latest Nitro MotoFury blaster, which shoots out miniature toy vehicles instead of darts. Guests will leave as qualified Nerf experts and will receive wristbands, a driving a license and sticker set.
Verdict
Lego has a larger social following, and has partnered with well known brands to enhance the reach of its experiential endeavours. The events are all inclusive, appealing to children and adults alike, and events such as Bricklive feature live elements to make the experience more exciting for guests. The experiences are wide ranging, and encompass event types such as interactive gaming, exhibitions and roadshows.
For your daily hit of news from the brand experience community, weekly brand and inspiration updates or your monthly trend download, register and subscribe to Event and our bulletins.
Comment below to let us know what you think.