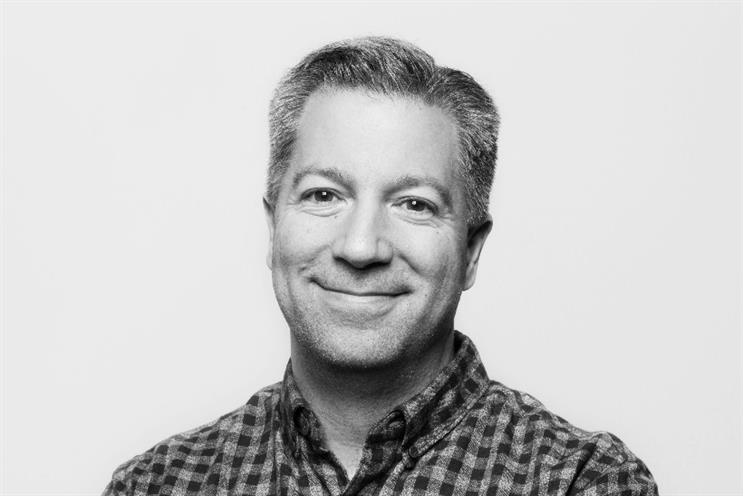 I started my career in general advertising. At that time, our industry put great importance on the craft of storytelling and how it shaped brands and got consumers to buy things. Then something quietly happened. People started sharing stories via email and on the Internet. And camera phones came along and people started sharing pictures, too. Social media exploded, and suddenly the most powerful storytellers were no longer brands, but everyday people. Each and every one of us.
What does it mean for brands now that everyone can be a storyteller? How do they harness the power that great storytelling once had for consumers, and how do they connect in that same way with Millennials and Gen Z -- consumers with their collective $300 billion in buying power? It means that brands need to do more. They need to look beyond storytelling and become experts at storygiving. To succeed, brands must ensure today's modern consumers get more of what they truly crave -- experiences and stories they want to share.
What is storygiving? Is it just another buzzword in an industry that gravitates toward jargon? Perhaps. But whether you call it storygiving, storymaking, or something else -- the idea behind it is as important as ever.
As brands continue to shift budgets from traditional and digital into experiential marketing, the way we shape an experience -- and the attention to the stories consumers might share coming out of that experience -- is critical. And that is what storygiving is all about.
Storygiving isn't something new
Brands like Disney were doing it long before we knew how important it was. Disney knew that every detail of its guests' experiences had the potential to create memories and forge an emotional connection with its brand. When kids and parents headed home, they brought with them magical stories of the look of Frontierland, the ride through It's a Small World, Cinderella's Castle.
Storygiving is a friend to storytelling
The truth is, one doesn't live without the other. Powerful storytelling is essential in crafting a holistic brand narrative. Done well, it can be the catalyst to drive people to seek out your brand experience. It can be used to scale the event through the lens of the brand: from curated social posts during the event, to timely responses, to guests who are posting, to properly planned post- event content. Much like a TV spot, think of your entire experience as a stage that content can be crafted out of, and you'll find new ways to reach audiences beyond the live moment.
Storygiving takes planning
Just like writing a script for a TV spot, whether you're considering a consumer stunt, a B2B conference, a sports sponsorship activation, a trade show, or some other experience -- it's worth the time to think about the story your brand is giving people and how they might share it. It's equally important to understand what's happening in culture, and how it can be tapped or might influence your audience and the people they'll be sharing things with.
Storygiving leverages emotions
For example, when Hulu picked up Seinfeld after it had been off the air for 17 years, they gave fans the chance to step into an authentic recreation of "The Apartment," and step into their favorite episodes -- having the chance to reenact Kramer's famous entrance move, sit on Jerry's couch, and even pose like George in the "Art of Seduction" episode. The experience wasn't just share -- worthy, it reminded people of how much joy the show brought them.
Storygiving is in the details
We've heard it before: The details matter. And when you are bringing your brand to life in a live event or experience, this is the stuff that people feel. Ask yourself -- have you scripted what your brand ambassadors might say or do throughout an experience? Have you put as much love into what someone is doing while waiting in line for the big "wow" moment as the "wow" moment itself? Is your exit moment as thoughtful as your entrance moment? It all matters. The small touches are key, so that the narrative consumers will eventually share is a positive one.
Storygiving can be simple
Brands like American Express are storygiving every day in places like their airport Centurion Lounges. From the very first welcome moment, to their choice of furniture and décor, to the quality of food and classic Amex service -- it's a positive experience people willingly share via word of mouth, and in social and traveler reviews.
Storygiving is about more than a photo op
From the Museum of Ice Cream to 29 Rooms, people love their insta-worthy moments. But before you jump on the trend, think about what it says about your brand. Rather than just focusing on the photo moment, think of the entire brand experience and how guests will flow through it. Do all your photo moments add up to something greater? Are they part of a bigger storyline? Are they just clever backdrops or do they invite the guest to help co-create? Are you being thoughtful about every filter, every boomerang, zoom, or reverse that someone might use to create killer content on their own? If not, it's time you did.
I still love storytelling as much as the first day I started in advertising. By combining it with storygiving you can embrace the power of experiential, and elevate your brand story, intersect with culture, and give your consumers meaningful ways to truly get to know your brand. So it's time to put experiential at the front of your brief and presentation deck, because the modern consumer has changed, and the brands that are changing with them are the ones that show they're listening and have the best chance of earning their love.
Phil Koutsis is the executive creative director at We're Magnetic.