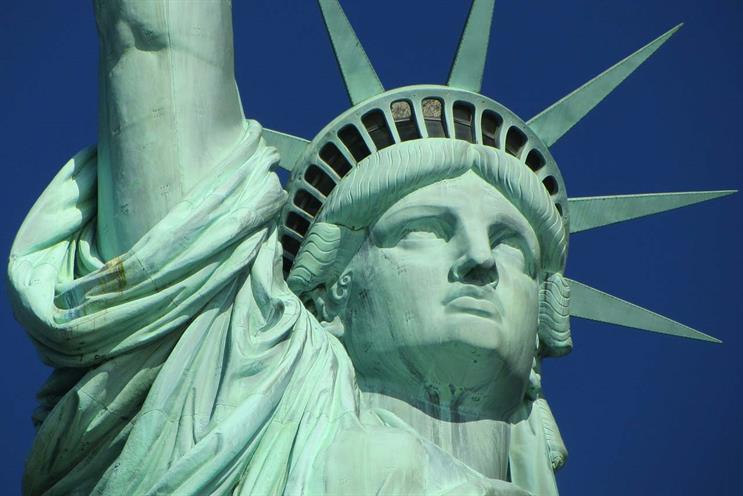 It's Thanksgiving, a day when since time immemorial Americans of all stripes have sat down with their families to tuck into roast turkey and pumpkin pie – and, more importantly, discuss strategy for the following day's shopping showdown.
But this tradition is one of the few common threads holding together a hugely diverse country of 325 million people, the political divisions of which have become starker than ever since the ascendancy of that blond fella to the Oval Office.
It's this diversity of the nation, though, that fuels the work of Brand USA, the national tourism marketing body, which has just launched streaming app GoUSA TV as a one-stop shop for a wide range of video content from itself and various partners.
Speaking to Campaign, Brand USA's chief marketing officer, Tom Garzilli, said that the organisation still does traditional destination marketing work, but because it is "really at the very top of the funnel, we see our role as thinking like we're in the entertainment business. Nothing moves people to action better than inspiring, educating, entertaining content."
One part of this involves "giant screen" films, aimed largely at museums with Imax cinemas such as London's Science Museum.
There have been two of these so far: the first was 2016's National Parks Adventure, which marked 100 years of the US National Park Service and was narrated by the recently retired Robert Redford. Brand USA's research found that 20% of people who saw the film were inspired to plan a trip to the US, Garzilli said. It is now also on Netflix.
Not welcome in America
"We have people coming into the country or trying to come in, we're stopping a lot of them, but we're taking people out of the country. You wouldn't believe how bad these people are. These aren't people. These are animals." So said Donald Trump in May.
From certain perspectives, langauge like this has done pretty serious damage to the US's reputation as a friendly and welcoming place – although it can be argued that the UK has moved in a similar direction.
But Garzilli insisted that Brand USA has not had to rethink its approach in the Trump era. "From our perspective, travel transcends politics," he said. "We [Americans] are never going to stop coming to Britain, Brits are never going to stop coming to America."
Does Trump's aggressive rhetoric about immigrants deter people from visiting at all? "I won't say there isn't conversation about things like that," Garzilli admits. "But when it comes to the markets that really generate visitation, it's not having an impact. The things that do impact are the traditional things that always affect tourism, like the strength of the dollar and flight routes.
"That's not to say that we don't know that it's more important than ever for us to get up every day and remind the world why they love America."
If music be the food of tourism, play on
For many people, first on the list of things they love about America is likely to be its music, whether that's blues, jazz, rock 'n' roll, hip hop, grunge or house - so it's not surprising music is core to Brand USA's work.
The second big screen film, which debuted this year, is America's Musical Journey, presented by singer-songwriter Aloe Blacc. (A third film, planned for 2020, will focus on exploration.)
"It was really our first step into our biggest, and what I think will be our longest-lasting, platform, music," Garzilli explained. "Because it's the universal language – it's so emotional and inspiring, and America has such as a great musical story."
Music is also a key plank of the short- and mid-form content featured in the app, including "Hear the music, experience the USA", a series in which classic songs are reinterpreted in different genres as a way to shine a light on cities and regions of the US.
Created by New York agency Mustache, with MediaCom acting as communications, data and audience partner, "Hear the music" kicked off with five versions of the Bobby Freeman song Do You Want to Dance and is set to be followed by intepretations of KC and the Sunshine Band's Boogie Shoes and What I Like About You by The Romantics.
While the big screen films are important as "set pieces", Garzilli said, the mobile platform suited the scale and ambition of Brand USA because "we're telling the story of 50 states, hundreds of cities, individual neighbourhoods – there's an unlimited amount of storytelling we can do".
Brand USA decided that it needed its own app, he added, in part because of its complex role. As well as receiving money that partly comes from the Esta application paid by visitors from countries including the UK, it works with individual state and city marketing boards to create and distribute their content.
"We felt uniquely – and we really are the first destination to have its own channel – the US needs and can support its own subject matter, and we wanted a place where we can control the content and really allow our partners to be able to provide us amazing content," Garzilli said. The app was a way to "get our feet wet" in learning how to do that right, he added.