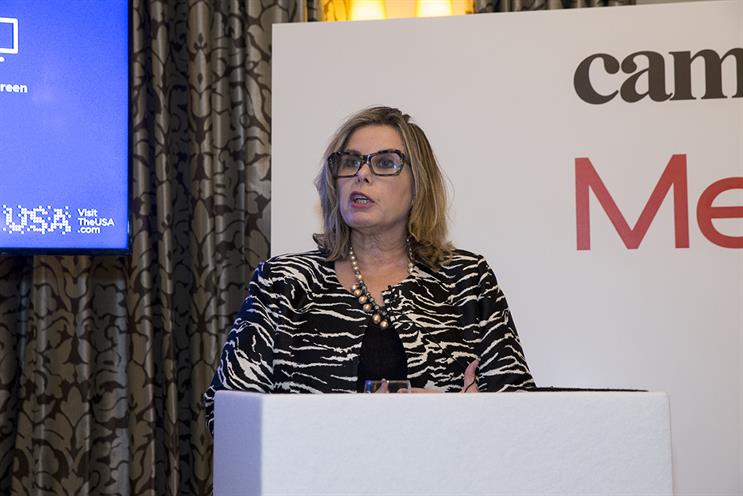 "Content is the most important tool," according to Karyn Gruenberg, senior vice-president marketing and strategic alliances at marketing body Brand USA.
But while the organisation is dedicated to promoting the US as a travel destination to global markets, it actively avoids taking a global approach to its tourism marketing.
"We use content on a global and localised basis," Gruenberg said. "Our job is being a storyteller, being the voice of real travel experiences. Our content strategy focuses on creating an individual voice for destinations and experiences."
Gruenberg was talking at Media360 to Niaz Samadizadeh, vice-president content strategy at Euronews, Europe's leading international news channel. They work together on Brand USA's content strategy in European markets including the UK.
Tailored messaging
The organisation's target audiences exist all over the planet, and it is crucial that messaging appeals to people from different markets and cultures. This has led to a tailored, market-by-market approach to its strategy.
"The reason we work with local market programme-makers is so we can customise the way we talk to each," Gruenberg said. "How we talk to China is very different from how we talk to the UK."
Accordingly, messages adapt according to local nuance. For instance, in France, Brand USA will not talk about the culinary virtues of America "because they have the best food in the world". In Germany Brand USA tells stories around passive outdoor leisure, while in Scandinavia it focuses more on active outdoor activities.
Land of the free
Working with partner Euronews has resulted in a content series called Notes from the USA featuring two musicians exploring ten cities across the US.
Asked by an audience member whether it was worth making content tailored for individual markets rather than merely creating a single, global campaign, Gruenberg admitted that it was obviously more work.
"But in my opinion it's not more trouble. One size doesn't fit all," she said.
"We work with a brief and we work with our media partner to make sure it aligns with our strategy. Most of the content we produce here will not work in China, it won't resonate, while even though Mexico is next door, we have to localise the message. It's a lot of work, but it pays off."
It patently does. Brand USA's localised content strategy is working. Gruenberg referred to a 2018 study that found the organisation achieved an ROI ratio of 32:1, while it increased its visitor numbers to 6.6 million in the last five years.
Looking ahead into 2020 sees Brand USA create content programmes called United Stories, featuring a van travelling across the States and telling various tales. They'll recruit influencers and journalists and have "asked Euronews to join us to help us build United Stories into a more localised message".
About the session…
Euronews is a TV news network headquartered in Lyon in France. It broadcasts in a range of languages — and across numerous territories — including in English, French, German, Spanish, Portuguese and Russian. It is available in around 160 countries worldwide. For more information about Euronews, please see here.
Brand USA is establishing representative offices in 20 international markets spanning 40 countries, which account for 93% of inbound visits to the US. Its $100m budget is funded by an array of 14 partner organisations, such as hotel group Marriott, Enterprise Rent-A-Car and American Airlines, for which it creates marketing programmes within its content programme. For more information please see here.