Brandalism "Subverted Shell campaign"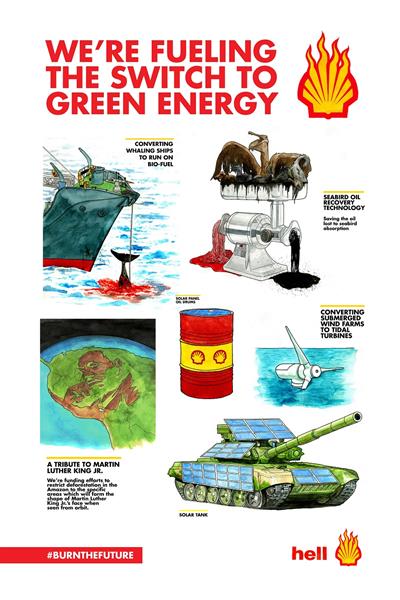 "Subvertising" group Brandalism has taken out bus stop poster sites in London, Leeds, Bristol and Oxford to fight back against the messaging of Shell's "Make the future" campaign.
The posters mock Shell's efforts to talk up its sustainability efforts and targets pop stars that have partnered with the energy giant, including Jennifer Hudson and Pixie Lott. It comes ahead of Shell's Make the future Live festival at the Olympic Park in London, which starts on 5 July.