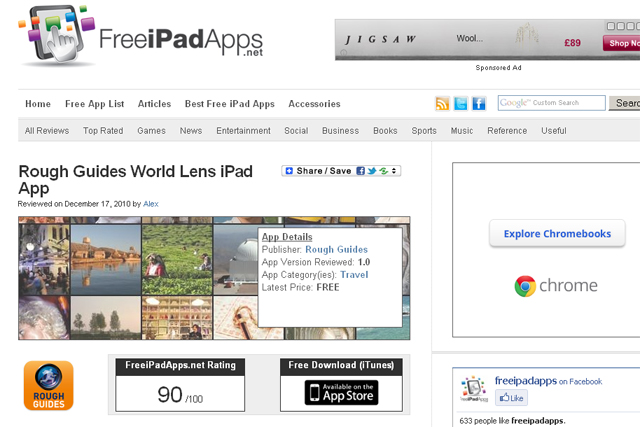 The research, based on a survey of 952 UK iPad owners conducted by Npol, shows that 73% of respondents would opt to download an app associated with a brand, over a non-branded paid-for app.
Of the respondents, 67% said they wanted brands to provide them with more interesting and exclusive content for their iPad, with lifestyle (38%), games (27%) and entertainment (23%) being the areas they would like to see brands develop apps in.
The research found that 82% of the respondents spend between 50% and 100% of their time using apps and half of respondents had over 40 apps on their iPad.
According to APA, the research shows that iPads have increased consumers' appetite for branded apps, as long as the content is well-produced, relevant and engaging they are happy to receive it from a brand.
The APA warns that brands should be cautious of 'pop-up style' campaigns with 68% of respondents saying they would prefer an app from a brand with no in-app advertising content.
Julia Hutchison, chief operationg officer of the APA, said: "Consumers hold branded content in high esteem and brands should take heed of this fact. Consumers who interact online are more likely to buy if the company offers additional branded content, which is extremely compelling for brands."