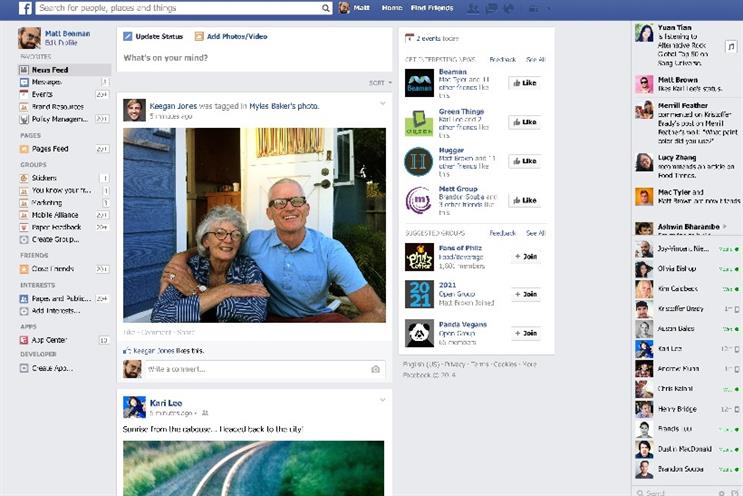 The research, a joint initiative between Havas Media and Crowd Emotion, used facial coding technology to determine people's emotional response to different types of content on social media –both brand-led and posts from friends.
The research revealed that overall just 20% of Facebook posts generated any emotional response and no paid-for ads received any emotional response.
The research comes at a time where many brands have become sceptical of social networks effectiveness for reaching customers, often laying the blame at the feet of the social networks themselves.
Amy Kean, head of futures at Havas Media, said the research showed a need for marketers to create content geared for a stronger reaction, rather than it being the fault of the platforms.
"As much as people in advertising may hate to admit it, often they believe they have two choices; if the content's good we'll see if it trends organically, if it's bad we'll pay to get views or exposure," she said.
Kean also points to newer platforms such as Snapchat and Vine that have already forced brands to think harder about how they illicit a response much faster. She said she believed this approach would also work well on more established platforms such as Facebook.
"What new networks such as Vine and Snapchat have taught us is that intensity is popular, especially amongst Millenials, so by applying that thinking to the rest of our creative, there's more chance of grabbing the target audience with their new, 6-second long attention spans," she added.
According to the research, shocking, offensive, amusing, and cute content created the most significant reaction.
Read next