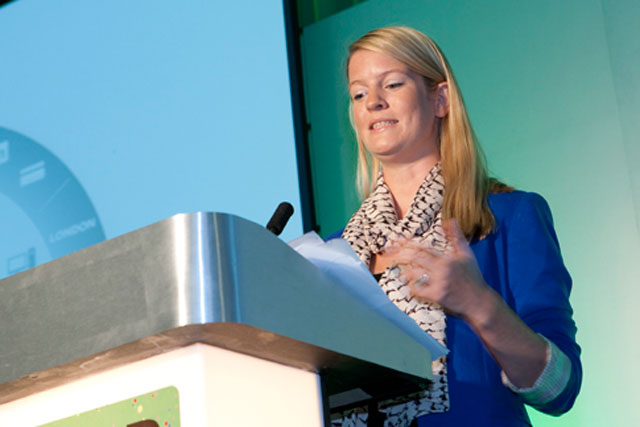 Graham, head of marketing at BSkyB's consumer insight division Sky IQ, was speaking at Marketing's BrandMAX conference this morning.
She said brands need to ensure they do not "lose sight of the consumer and their experience with the brand".
Citing brands that ask her a lot of personal questions every time she downloads, she finger pointed Pizza Express. She said the information shared multiple times with the popular two-for-one vouchers has never been used by the retailer to learn mroe about her.
Graham said: "It could be a big opportunity for them. They have got some big competitors for those sorts of food offers and some people just look for best offer.
"If [Pizza Express] used it as opportunity to learn what I want they could start to engage with me and I would start to look for them."
Another example Graham offered was NatWest, which once charged her for missing a small credit card payment even though she had money to cover it in her savings account, pointing out as a customer she did not care that it was another department.
Graham said: "Brands really embracing this [understanding the customer] are showing a competitive edge. When we [at Sky] talk about the art of the possible it is about seeing consumers in high definition.
"Actually understanding loads about the consumer not just at that point in time but your relationship with them. The more you understand the better experience you can deliver to then."
Sky IQ works with Sky's marketing team to help it understand how customers are consuming Sky's products and recently used its knowledge to improve a Sky Movies media plan to "close the loop", said Graham.
Last month Sky announced a partnership with Channel 4. It that will make C4's content more widely available to Sky customers and the channel will become the first external company to have access to Sky viewing data to improve its marketing.
Graham said although Sky IQ was initially talking to broadcasters about how they could work together Sky viewing data could help a range of brands.
It emerged in July that Sky Media, BSkyB's ad sales arm, had started to talk to brands and their agencies about how Sky IQ data could be used with customer information companies such as John Lewis hold.
Sky IQ was formerly owned by the information services company Experian, but it became a joint venture between Sky and Experian in 2010. Sky bought Experian's half of the business in 2011.
Follow @MaisieMcCabe