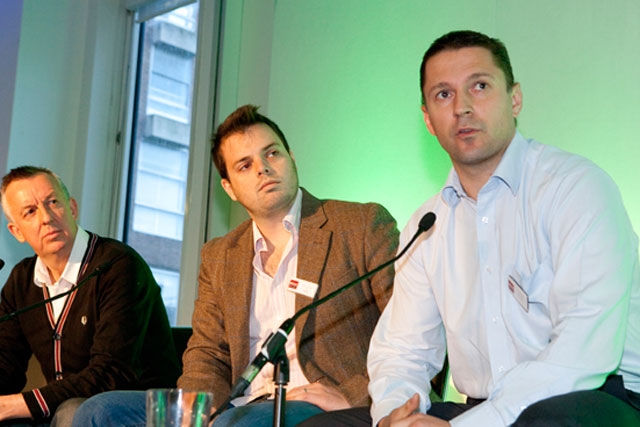 Padley was speaking on the Leveraging Social Media panel at Haymarket's BrandMAX 2012 conference in London today. He said individuals working in social media must be prepared to be "T-shaped" and "work across silos to represent the business".
The same point was also touched upon by Alex Pearmain, head of social at O2, who said "a major criticism for social is talking about campaigns". He explained that brands must build on why they are relevant in consumers' lives.
He said: "Campaigns are not what a consumer is looking for – they are not waiting to be entertained. You tell your friend about a brand because you like your friend, not the brand."
When asked by Piers North, strategy director at Yahoo UK, whether social is an advertising media or a reflection on investment made in brands otherwise, Pearmain suggested: "We shouldn't think about advertising in social, but amplifying in paid media. The word advertising inherently means disruption."
Ivor Palmer, chief executive of The Social Partners, also on the panel explained the social media budget comes from different departments within a business, such as customer service, HR and legal, and not just marketing.
He stressed that businesses "need to take a step back and look at the value it will deliver" when approaching social, explaining that "very few" brands have done this yet, and added the real value in social is "not just in messaging, but in collaboration."
On the question of reach, Palmer explained the value of a fan has still not been worked out yet.
"We recruit fans, we kettle them, expose them to mass marketing and that is not why they are there," he said. "Think about what value you will create for customers and what impact it will have on customers."

Other speakers lined up for the event today include: Hannah Graham, head of marketing at Sky IQ; Matthew Barwell, Western Europe consumer marketing and innovation director at Diageo; and Kristof Fahy, chief marketing officer at William Hill.