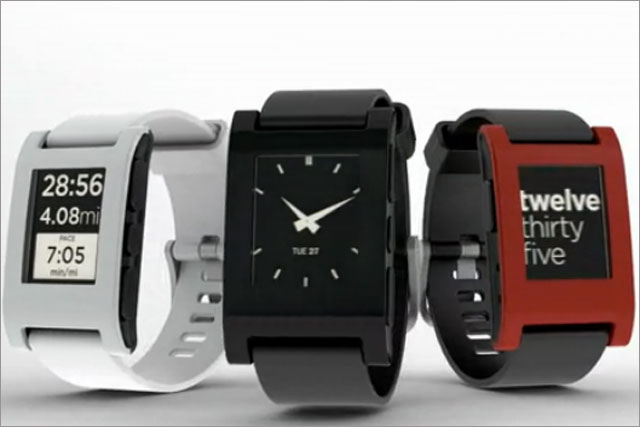 Islam's growing influence
The global halal market is estimated to hit a staggering $30 trillion by 2050 as the Islamic population booms, and the UK is no exception.
Predictions claim the UK could be majority Islamic by 2050 so marketers would be wise to plan their strategies to tap into this massive growth market.
"When this market kicks off you will have to align your marketing to be truly halal," says Smith.
Crowd funding and the increasingly engaged consumer
"We are moving from a transactional model to an engagement model," says Smith. The increasingly engaged consumer is exemplified by the rise in popularity of crowd-funding. Smith points out that "consumers are embracing even more ways to fund" and cites figures that claim the crowd-funding market will be worth $16.6bn (£10.3bn) worldwide in 2014.
This figure is thanks to crowd-funding platforms including Kickstarter, which asks people to invest in new products without any financial return. The Pebble smartwatch and the $10m (£6.2m) it raised on Kickstarter proves people want to support the development of brands if they capture their imagination, says Smith.
The rise of the millennial
Millennial is one of marketing's biggest buzz words, and understandably so. Not only are millennials a valuable market due to its sheer size, but they are also a very vocal market.
"A quarter of the population are in this millennial group and very open to new ideas and thoughts but also very critical and very digitally savvy," says Smith.
Despite being digitally savvy they are also less paranoid about how their data is used, which is a particular boon for the health market. Smith claims 56% of 18 to 24 year-olds use a device to track their health and wellbeing, which is way above the average.
The future will be hyper personalised
Smith envisions a future where personalisation will reach such a level that people will be able to place a pod anywhere in the world and go and stay in it. Personalisation is reaching such a level that people will have their very needs predicted.
"Tomorrow's technology will know what we want before we do ourselves," says Smith. Although there are pitfalls with this, with Smith citing the example of US supermarket Target accidentally revealing to a father his daughter was pregnant by sending her pregnancy related product offers based on her online activity.
"It is a very good idea, but use it carefully," warns Smith.
Technology will disappear
Right now technology as we know it is all around us, but eventually it will be so pervasive it will effectively disappear, Smith believes. "We are going to get beyond the handsets. Handsets are just a clunky half-way house to technology disappearing."
Innovations including Google Glass, "thought helmets" that can activate actions using brain waves and the Internet of Things are the stepping stones to the "disappearance" of technology.