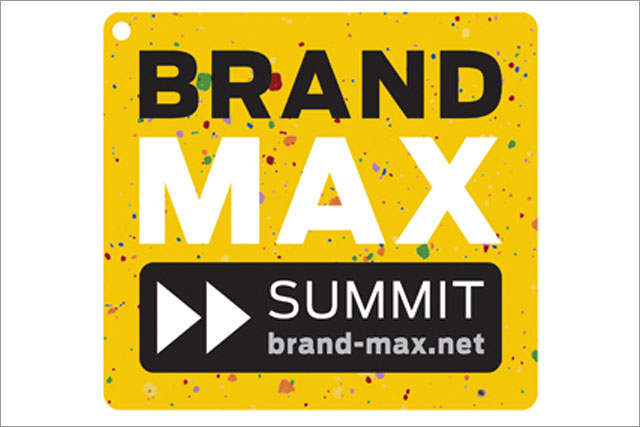 Brand MAX, the two-day summit and networking event for senior marketers, will feature the biggest names in global marketing and communications, brought together by Media Week and the Haymarket Brand Republic Group.
BrandMAX will focus on every aspect of the marketing mix and how to optimise ROI and includes special break-out sessions focused on media.
In the second of a series of interviews with speakers at the event, which takes place at Altitude 360 from 21-22 September, Nick Manning, managing director business development at Ebiquity, talks to Media Week.
Media Week: It's been a turbulent few years for the industry. How would you describe the media industry in 2011?

Manning: Polarised. Life is very tough for some sectors, especially those media most affected by the rise of broadband and mobile.
For the new channels and especially social media, life is looking pretty good in audience terms, but both old and new channels will continue to find a successful business model increasingly elusive as we continue to live in straitened economic times.
Increasingly the market is dividing into the "will haves" and "will not haves", and we will continue to see a shakeout happening as some of the traditional media continue to struggle.
What is increasingly obvious is that reports of the death of mass-market media were somewhat premature. They're still a pretty good way of reaching large audiences quickly with engaging content. Television in particular is proving people wrong in their predictions that the age of the TV commercial was over.
Meanwhile, the growth of digital media is changing the landscape of the industry almost every day. Social media's growing influence on consumers is well documented, as evidenced by the recent riots, where Twitter, Facebook and Blackberry messaging played a key role in helping the rioters organise.
What's particularly interesting about this is the ability of the new channels to reach large groups of people. Media channels still work most effectively when they influence in scale, and scale is where the money remains.
MW: What do you think that advertisers will look for from the media industry in 2012?
NM: Accountability, effectiveness and efficiency. Yes, consumer engagement is still the "sine qua non" of the advertising business, but the focus is on profit. If the business can't deliver profit, it has to deliver cost-savings and advertising isn't healthy when efficiency is in the ascendancy versus effectiveness.
What advertisers also want is the measurement of effectiveness, something the advertising and media industry has never been great at delivering. Brand engagement is good, reach and frequency is useful, but only as a means to an end, and yet they're still used as proxies for the real thing, which is advertising that works.
MW: The theme for BrandMAX is Brand Optimisation. What does Ebiquity see as the secret to optimising brand performance?
NM: Brand Optimisation begins with brand alignment, making sure that the way that a brand is presented and experienced is consistent against the brand's desired image.
To achieve this it is vital to optimise brand communications performance, and if a brand doesn't have the right kind of consumer support, usually known as "reputation" these days, marketing communications falls on stony ground.
In an era of unlimited consumer information, paid-for communications can struggle against negative brand imagery in user-generated sources.
In the paid-for world, setting improved performance targets is critical and the measurement of performance should be at the centre of any strategy. It's about knowing what works and what doesn't before committing to brand support. Monitoring the vital signs through joined-up measurement helps maximise brand health…all of which leads to better results.
MW: What do you think delegates will take away from the whole event?
NM: It's tempting to say "inspiration" if this didn't sound too abstract for the harsh reality of today's market. Delegates will want to know what they can do in their own businesses by hearing what others have done, not just what others say.
Inevitably there will be much talk about social media, but what people really need to know is how they approach these new channels with both paid-for and "earned" programmes, working in harmony with the rest of their brand communications.
For information about the BrandMax event contact Celia Miranda at Haymarket Brand Media.