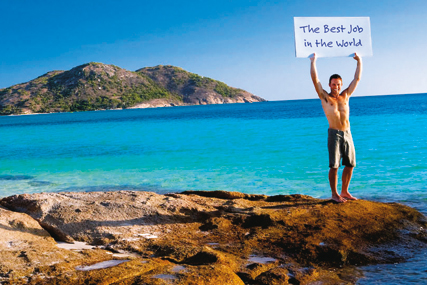 The new campaign, created by Sapient Nitro, follows on from the 'Best Job in the World' activity, which encouraged consumers to apply for the job of "caretaker" on Hamilton Island in the Great Barrier Reef, Australia. More than 34,000 video applications were submitted from 194 countries.
Speaking at today's BrandMAX conference in London today Steve McRoberts, executive director of marketing, Tourism Queensland, said the new 'Million Dollar Memo' campaign is set to bring in $330m worth of Australian dollars into Queensland in the next 12 months from the Asian market alone, which is where the campaign is primarily targeted.
The campaign invited companies and workplaces to compete for a million Australian dollars' worth of travel experiences to Queensland, tailored to the winning company, which had to demonstrate why it is a "great place to work".
McRoberts said: "We're spending $6m dollars over four years, targeting the incentive business category, and we've already cracked it.
"An incentive business in Indonesia, ADR, have won the million dollar memo – a million dollars worth of incentive travel in Queensland.
"ADR has already committed 100 of its top executives from 70 countries to come to Queensland."