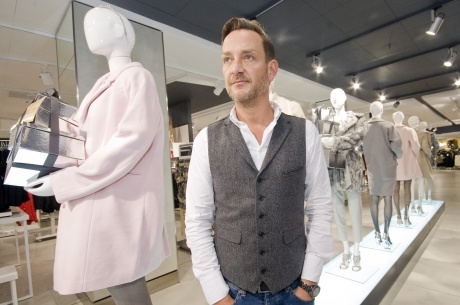 Speaking at The Body Confidence Event in London today, Ed Watson, global communications director at N Brown, which owns the Simply Be, JD Williams and Jacamo, blamed reality TV and social media in particular – citing the "Kardashian curse".
Watson said: "Our job as clothing retailers is to make people feel good about themselves.
"It makes financial sense and moral sense something the high street has ignored. What I do hate is for many punters the singular approach of body ideals is taking its toll on people across the country.
"Reality TV and social media and the "Kardashian curse" is having a negative impact on how people feel."
He continued: "Our nation is in the middle of a crisis of confidence; and it is not just about Brexit, it is about how people feel about themselves and it not just about young women its women over 50 and its men."
According to Watson, marketers do not need to make people feel small to sell things. He explained: "Diversity in all its shapes sizes, genders, ability and ethnicity makes commercial sense."
With N Brown netting annual revenues of £317.9m and 4.1 million customers Watson believes that normalising diversity is a powerful marketing tool.
He continued: "As a retailer and an advertiser we owe our customers the honesty of showing them realistic, but aspirational images of themselves."
Watson, who introduced size 16 mannequins when he was PR director at Debenhams, points to N Brown's own customer research which reveals that 66% of the older generation would like to see more choice and 61% think the high street has forgotten about them all together.
Pointing to research from Warwick Business School Watson claimed that the use of unrealistic models in advertising actually makes consumers defensive rather than increasing propensity to shopping. A questionable marketing strategy when the average size in the UK amongst women is in fact size 16.
He added: "I really look forward to the day when diversity is normal we need advertisers and the press to realise diversity doesn't turn people off."