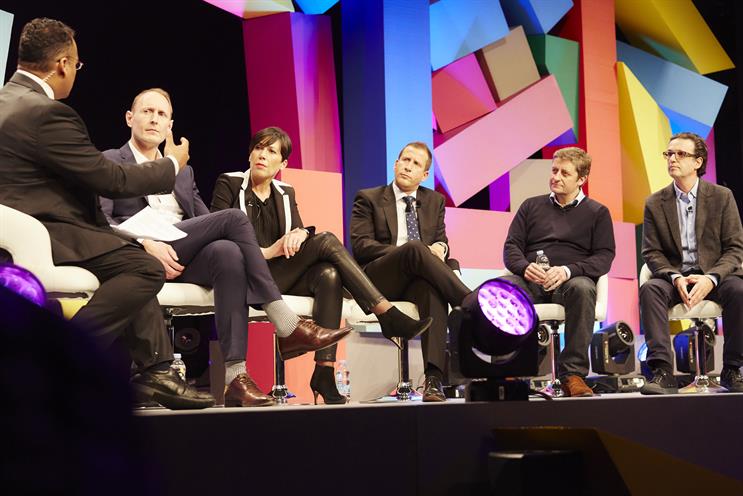 Speaking at the Channel 4 upfronts in London yesterday, Krichefski explained that the companies need to take note of the increasing number of people preferring short form content.
He said: "I think we can learn something from YouTube; they definitely have a role to play.
"The fact that people are consuming much shorter form content and are getting used to enjoying short form content in these platforms: I think agencies and broadcasters do need to take note of that and learn some things about how they should adapt in communicating with people, not only in linear TV but outside that as well."
In response to Google telling brands to spend 24 per cent of TV ad budgets on YouTube, David Abraham, the chief executive at Channel 4, said that these revenues will come from outside of TV adspend.
Abraham said: "A lot of the revenues that have gone to these new channels is outside the TV market, which has maintained its share of total adspend over the years. TV has also innovated in forms in which it has distributed its own content."
When questioned about ad fraud, Dan Clays, the chief executive at OMD, explained that the industry needs to be consistent in its approach to tackle it and make sure it takes clients on that journey.
He said: "We absolutely must not underestimate our clients' interest in this and the industry has been a little bit guilty of coming up with lots of different definitions.
"[The things that are] absolutely critical is having some consistency about how we talk about it, taking clients with us in terms of the education around it, and it's important that we think about protecting the quality of what we deliver our clients and work with media owners to provide that protection."
On the prospect of Channel 4 being privatised, the media agency representatives agreed that it would be a detrimental move in terms of programming results.
Clays explained that if it comes in it could lead to greater pressure on profit margins which will impact budgets for content production because "the content attracts audiences which is what we need to sell advertising".
He added: "Anything that gets in the way of creating brilliant content is problematic. We have to do all that we can to protect that."
In a discussion about global players, Mark Howley, the chief executive at ZenithOptimedia, and Tracy de Groose, the chief executive at Dentsu Aegis Network, clashed over whether agencies and brands are moving to a global model.
Howley was of the opinion that there are "very few clients who are transacting globally". He said: "I think the biggest challenge for David [Abraham] is: can you continue to purchase good content if you are up against the Googles and the Amazons, although equally the flip side is that you have a massive market of content?"
However De Groose said that one third of the work Dentsu Aegis Network does is for global clients.
She said: "What global clients want to see is an element of consistency across markets and how they project their brand.
"A lot of our clients are grappling with how they organise themselves and how they work across markets, recognising that the consumer is global, so they want the brand experiences to be more consistent across market and so for us in the UK.
"From a media agency perspective, we're starting to fuse the global and local teams because we have to start working locally driven but with an eye on the global market, and for the first time ever we have global media owners who are trying to have conversations at a global level and I think we haven't had that before."