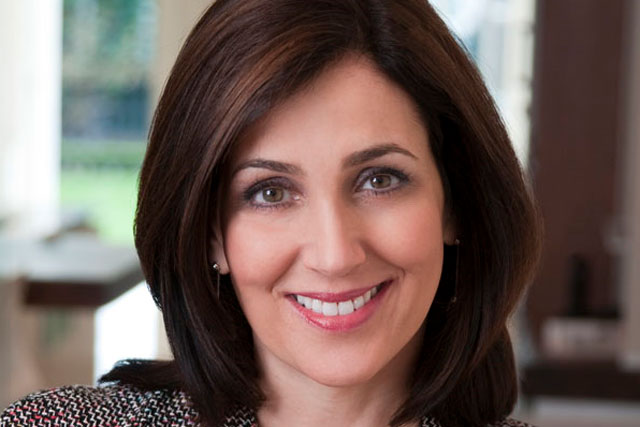 Facebook launched a charm offensive on UK-based marketers and agencies at the event, offering advice on how to get the most out of the platform.
The event followed a similar format to the inaugural Facebook Marketing Conference (fMC) hosted by the social networking platform earlier this year in New York.
Speakers included: Joanna Shields, vice president and managing director of Facebook, EMEA; Marc Menesguen, global chief marketing officer for L'Oreal; David Fischer, vice president of business at marketing partnerships at Facebook; Rob Horler, chief executive of Aegis Media; and Andrew Bosworth, director of product engineering at Facebook.
One of the over-arching messages emanating from the conference was the need for brands advertising on Facebook to be authentic and consistent.
Shields delivered the keynote speech, telling marketers, "now is your chance".
She said: "If your brand resonates, it becomes a story. You too can start a movement that is heard around the world."
Facebook's 845 million global users have made it a popular advertising channel with brands.
But Shields, who was speaking at a panel discussion, said Facebook often gets approached by companies that say "we are late to the party."
She said any brand could "start today" and see "incredible success over the year."
When asked what advice the panel had for "late" brands, Horler said: "I don't think anyone is too late, it can be very easy if you get it right."
He advised brands to "look at your own organisational structures, processes and people" before getting involved.
Menesguen agreed that companies must have the right resources in place to be effective on Facebook as "it's a hard job".
He said: "The most important thing for brands on Facebook is sincerity and authenticity. You have got to get your act together and know what you stand for […] if you don't know the value you can't share it."
He said brands on Facebook must post regularly, with the "always on approach".
Be interesting and be authentic
Stephen Woodford, chief executive of DDB UK, also stressed the need for authenticity on Facebook, as well as ensuring brands have something interesting to say. He conceded this is easier for interesting brands with a heritage.
He said: "But even without the heritage, key thing is authenticity, underpinning that, like any communication, honesty is critical and you must be true to the spirit of brand."
The "first hurdle," he said, to brands on Facebook is "opening up" and they should behave like a person on the social network.
The issue was also discussed by Fischer in his keynote speech. He said: "Brands can have the interesting and meaningful conversations that users might have with colleagues and families on Facebook."
Fischer stressed the need for brands to be storytellers on the platform. "Ads are good," he said, "but even better is telling that story. Stories grip us, mark meaning for us and are something we share," he said.
Bosworth said the best way for brands to create these meaningful stories is through "richer content" and super considered, super beautiful media." He highlighted Burberry as an example using quality content on its Facebook page.
Follow Sarah Shearman on Twitter @Shearmans