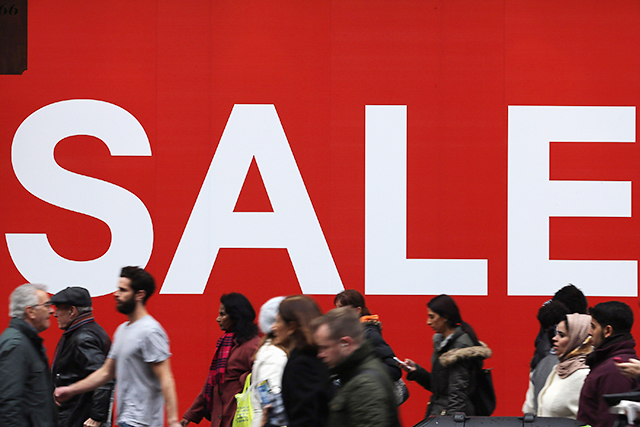 Imagine a world where the price of everything was kept a secret until you went to the till. Loaves of bread, items of clothing, bottled beer, the cost of every single one a complete unknown.
As a marketer, would you have faith in a customer picking up your item? Would they feel familiar with the product, know that they enjoy the taste or experience, recognise the brand, and ultimately make the decision to buy?
With price wars upon us, if your answer to the above is no then you have a problem.

This is because the battle of the bargain is quickly getting to the point where it doesn't recognise price as a differentiator. When everyone is racing to offer discounts, the message that "we're cheaper than the rest" no longer has such resonance.
This hits the whole industry, but particularly supermarkets. Sainsbury's announced recently that it was moving its brand matching focus from Tesco to the cheaper option Asda. Meanwhile, Morrisons launched its Match & More loyalty card, in doing so becoming the first supermarket to price match the discounters, Aldi and Lidl.
Contrary to popular belief, the modern day customer is not just influenced by price
Alternative factors
Such moves are going a long way to neutralise price as a factor. This puts an even greater emphasis on other areas, and it is why marketing is so important. Contrary to popular belief, the modern day customer is not just influenced by price. They stick to goods they like, they follow their friends' recommendations, they respond to quality advertising.

There is no new age quick-fix to beat the price wars. Instead it requires a formula which weaves new tools together with long-standing thinking, all rooted in the very heritage of brand marketing.

Solving this means going back to basics, and it may require some soul searching. While some brands have always felt their appeal to customers lay in their price, too many followed suit.
This could often lead to an uncomfortable mix. An outdoor billboard might have screamed 'premium', but in-store the sea of bright red sale signs shouted otherwise.

And of course the reality is that not all brands can compete on price. Yet they still acted as if they could. For them, like many others, re-evaluation is now required.
Getting back to basics
It centres on the basic questions, the fundamentals of brand marketing: what is it about your product that appeals to customers? And what is it about your brand that makes you different from the rest? These are the building blocks upon which each part of your marketing strategy should be based.
The hope for brands lies in the fact that price cutting is a short-term mechanism
And within that strategy there is space for the discounts, or the low prices, which need not necessarily be consigned to the scrapheap.

But it must be co-ordinated.

It means launching an advertising campaign which touches on the emotions of your customers; creating a product size ideal for their consumption; placing it in the optimum aisle in the store, or online; ensuring your message is co-ordinated both offline and online; and even offering the odd discount when it's right.
Being able to reach customers at the point of purchase is incredibly important, which is why retail media is also essential to this plan. A seamless integration of retail media into strategy will see strong messages across multiple channels. Helpfully these are growing as we speak, with channels now ranging from vouchers and coupons to iBeacons, which are beginning to roll-out in the UK. Finding the right balance of these tools, both new and old, and the right messages will be key.

The hope for brands lies in the fact that price cutting is a short-term mechanism. It can only go so far, and on for so long. Ultimately, where do customers end up?
They return to the brands they know, and the brands they like and enjoy. The brands they feel an affinity with. And it's marketing which will get them there.
Read next