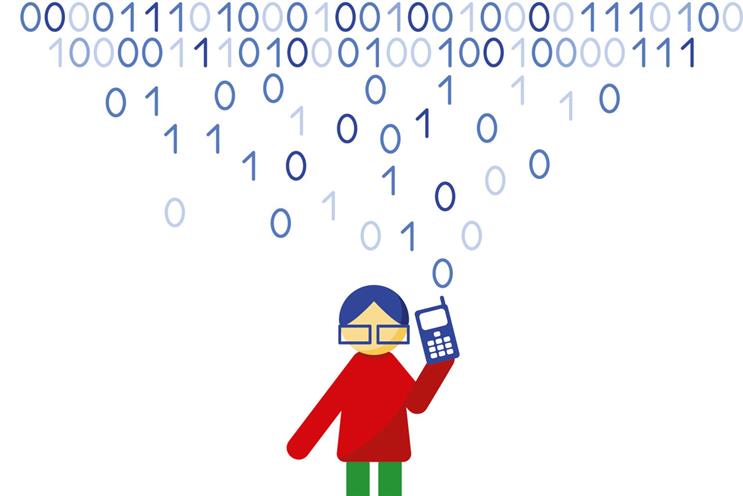 A quiet revolution is taking place in England's schools. As part of changes to the national curriculum, coming into effect this month, schoolchildren as young as five years old will begin learning software coding.
Few would disagree that the art of coding has earned the right to join Shakespeare, algebra and Henry VIII as an educational staple. What is of more concern is the ability of schools across the country to teach a programme drawn up with the input of brands such as Microsoft and Google.
Most businesses are crying out for digital literacy and confidence. It's about taking a bigger view.
The announcement in February of a £500,000 fund to help train teachers in coding was derided in some quarters, with claims that the government was hoping to make the changes "on the cheap". Two primary school teachers privately told Marketing that they were unaware of any training being offered ahead of the start of the academic year.
With UK brands complaining of a shortage of cutting-edge digital skills, the idea of schoolkids dabbling in code has been welcomed. However, the very real prospect of poorly resourced teachers, ill-equipped to teach the new curriculum, means that it may not be a case of simply sitting back and waiting for highly skilled talent to enter the jobs market.
Leap forward
Kathryn Parsons, founder of coding school Decoded, backs the new curriculum as "an incredible leap forward" for the UK, but says brands may be needed to help empower teachers with the confidence and skills to tackle the subject. To assist teachers – among others – to boost their coding competency, Decoded will soon open up its tool for anyone to access.
"Most businesses are crying out for digital literacy and confidence. It's about taking a bigger view, and looking at the economy and country to see if we, the UK, are fit for business," says Parsons.
Brands have recognised the importance of helping to supplement tight public sector budgets through the provision of specialised equipment. One such example is the Tablets for Schools programme, backed by firms such as Samsung, Carphone Warehouse, Currys PC World and TalkTalk.
Google recently teamed up with The Sun to run a "Code Camp" for schoolchildren during the summer holidays, and has partnered Tesco to bring "virtual field trips" to classrooms, showing locations as far afield as rice paddies in India.
Helpful contribution
Some marketers may baulk at the prospect of negative headlines accusing their brand of subtly marketing their goods to pupils, but Lynne Wood, strategy and planning director at the National Schools Partnership, insists that teachers will welcome any genuinely helpful contributions from businesses. As long as brands "start from the educational need" and "put the kids first", there are ample opportunities to co-create resources with teachers and, at the same time, instigate a long-term, emotional relationship with youngsters.
"[Educational contributions] can turn around negative perceptions," says Wood. "You are dealing with a family audience, and the most important thing for these people is their children's education. It can only have a positive effect."
The opportunity for brands is much bigger than short-term marketing objectives or direct recruitment needs

.
Jon Davie, managing director at Zone, the digital agency behind Tesco and Google's virtual field trips scheme, agrees there is an opportunity for brands to help schools provide access to expertise and resources – as long as they understand it is "not an opportunity to advertise".
By stepping into the breach, Davie says, brands can build something far more lasting than could be achieved with a single ad campaign.
"The opportunity for brands is much bigger than short-term marketing objectives or direct recruitment needs," he adds. "It's about creating a generation of potential customers and potential employees with the skills to thrive in a digital world – which is in all our interests."
The UK government hopes that the new curriculum will usher in an era where young British people are creators, rather than simply users, of technology and software.
This quiet revolution could instigate the most fundamental change to the UK's workforce since the industrial revolution – and create the kind of emotional connections with brands that marketers can usually only dream of.
The brands that move quickest may find themselves top of the class.