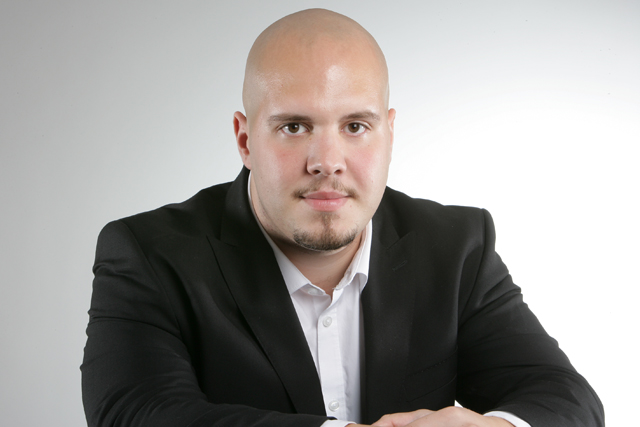 Pinterest has recently announced that it has partnered with Apple to allow iPhone and iPad users to "pin" their favourite apps. Users can then download the pinned apps in the background, without actually having to leave Pinterest. Pinteresting? Yes, I think so.
Apple has some 1.4 million apps housed on its app store and it's expanding all the time. This is great for consumers, as it can pretty much cater to their every need, but it is also a nightmare for consumers, because how do they know what they want, let alone find it?
Pinterest has made its name as a social network promoting a lifestyle; ideas, products and much more in between, among individuals with similar interests; basically an idealised image of the person you are/want to be. The apps you have downloaded onto your iPhone or iPad are very much relevant to the lifestyle you choose, so it seems a bit of a no brainer that you would be more likely to download an app that is recommended alongside a related topic.
From a consumer perspective, I get to discover cool new apps that are actually relevant to me and that I wouldn't necessarily have found before. If I see a pin for a list of cool new restaurants in London and next to that is a pin for a restaurant booking app, the likelihood of me downloading that app is pretty high.
From a brand perspective, it's a new way to promote my app to a relevant audience, without having to invest in paid media. I can work with my pool of Pinterest influencers (resist the urge to call them Pinfluencers; Pinterest apparently hates that) to get them to pin my app from the App Store and then like/share my existing app pins.
The App Store is a minefield and it can be very difficult for brands to get their apps seen unless users are actively searching for them. App Pins will not only increase the visibility of apps to a very social and very influential audience, but the increased downloads being driven will help with optimising app store rankings too. So your apps can start trending on Pinterest and also on the App Store. Win win.
This isn't a new concept. You can already post app recommendations on Twitter, Facebook, LinkedIn and Tumblr directly within the App Store; the same way you now can with Pinterest. However, is this the first instance where brands are truly able to promote apps to fit in with a lifestyle? Sort of.
Going back to the restaurant example: it appearing in my Facebook newsfeed that a friend has liked a restaurant booking app has absolutely no bearing on my propensity to download it – it's not related to the content I'm consuming and I don't necessarily associate my friend with restaurants.
When I'm on Twitter, I'm more likely to be consuming current affairs, industry news and buzz about the latest Liverpool signing – a tweet about a restaurant booking app in my timeline isn't going to mean very much to me. The marked difference with Pinterest is that people actually use it to find new things to do, see and buy.
Will this really do anything for brands? While Pinterest hasn't announced UK user stats since 2012 (when it had a rather small 200,000 UK members), figures suggest the UK currently has around two million Pinterest users; a mere fraction of the combined 50 million-odd Facebook and Twitter accounts in the UK.
However, don't necessarily let these numbers fool you. While small, it's already increased its user base by 1,000 times in two years and is continuing to grow. Also, Pinterest's user base is an extremely social one – it has been reported that over 80% of pins are re-pins, highlighting the sheer viral nature of Pinterest; an environment which encapsulates sharing and that's great news for many brands wanting to promote their apps.
So basically, you could argue, "who cares, they're just catching up to the other social networks". True, but this latest addition should alert brands to Pinterest in a way that it hasn't before and that can't so easily be said for the other social networks. Brands want you to download and actually use their apps – what better way of encouraging that than promoting your app to a truly captive audience?
Chris Camacho, managing partner, precision marketing at Starcom MediaVest Group