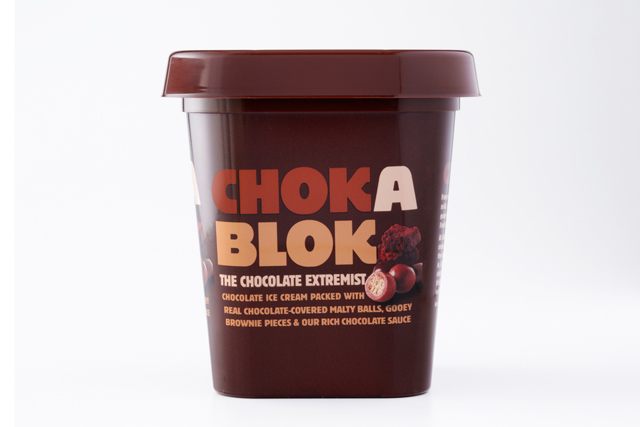 When Tesco unveils a fresh strategy, few companies will fail to sit up and take notice.
So, when the UK's biggest retailer - and the world's third-biggest - states its intention to become a global brand-owner, its choice of the rather mundane categories of cat food, dog food and ice-cream for its first 'non-branded' products does nothing to diminish the significance of the announcement. Tesco would not have set out its ultimate ambition for these items - to be sufficiently successful that other retailers will sell them - unless it had total self-belief.
'These are real brands in their own right and we believe they will be strong enough to sell outside of Tesco in non-competing retailers,' claims Tesco brands development director Sidonie Kingsmill, who is leading the 'venture brands' team (see box, right).
Kingsmill says that all categories will be considered for launches, across grocery, clothing and general merchandise. The aim, as outlined by chief executive Philip Clarke, is for Tesco to become a 'creator of brands', building on the success it has achieved in the past decade with the standalone F&F clothing label, electronics brand Technika and Skin Wisdom toiletries.
Cause for concern
While Tesco insists brand-owners 'are not upset' by its strategy, the creation of a tier of products that will gain automatic listings in thousands of stores in the UK and overseas is likely to put FMCG brands on high alert.
'I think brands will be worried, particularly as Tesco is planning to target very specific niches,' says Fiona McAnena, brand director of Bupa and former vice-president of innovation at PepsiCo. 'This strategy could prove a very serious threat to brands if Tesco puts a high level of support behind them. You should never underestimate what Tesco can do. If it is looking at launching brands seriously, then other brands need to take it seriously.'
A fear of future store-planning constraints restricting Tesco's expansion could also play a part in the strategy: creating brands that can grow sales beyond Tesco's walls could prove a new revenue stream. 'It is an extraordinary ambition that the footprint of the stores is no longer enough for them,' she adds.
Shelf-space constraints will also be the key issue on brand-owners' minds; something will have to give as these brands come in.
'Tesco will clearly have to squeeze shelf space,' says Angus Maciver, chief executive of retail sales specialist McCurrach and former group marketing director of Morrisons.
'It will be a concern for the categories involved if fast-selling lines have their space squeezed to be replaced by a line that will inevitably be a slower mover.'
However, Maciver concedes that if category sales take a hit, Tesco will react with lightning speed to correct the balance. He believes one potential danger facing Tesco is that the brands may appear a bit 'small and unknown', not typically a recipe for success on impulse-driven supermarket shelves.
'It is very easy to underestimate how difficult it is to build a brand, from product and packaging to advertising,' warns Maciver. 'There have been cases where brands have succeeded without heavy advertising at the start, such as Muller, which stood out because of its different packaging. If Tesco can try to replicate that and give sufficient space in-store, that could be enough.'
Kaye Coleman, founder of pricing specialist Ripe Strategic, is fascinated by the possibilities for Tesco's promotional strategy. The positioning of brands will be crucial to drive trial, she notes, with the coveted gondola-end shelves potentially being reserved for launches. 'Where it price-positions brands within the category will also be interesting, specifically its price-promotion strategies,' she adds.
Tried and tested
Although Tesco's plans might appear audacious, it is not the first retailer to explore the branded arena. Painkiller Nurofen is one such example, explains Maciver, as it was made by Boots' Crookes Healthcare division, before being sold to Reckitt Benckiser in 2005.
'Nurofen was a pioneering product, so other retailers didn't see it as competing with their own products,' he adds. 'Nurofen's marketing was kept entirely separate to that of Boots, so it was never confusing for consumers.'
Another example is No7. Although it is clearly associated with Boots in this country, the cosmetics range is also sold through other chains in the US, where Boots does not have stores.
While it may not be the first, however, no company has gone about this 'in as serious or focused a way as Tesco', according to Manfred Abraham, head of consulting at Interbrand.
He believes that it is not the likes of Procter & Gamble that should be worried, but smaller suppliers. 'The companies that normally come up with the types of brands Tesco appears to be focused on are not multinationals; they are more like Ben & Jerry's or Innocent before they were bought out,' argues Abraham. 'It's the kind of innovation that originates from a smaller start-up brand, so it could be hard for Tesco to find this sort of resource internally.'
Nonetheless, he predicts that, with a proposition that clearly resonates, the brands will hit the ground running. 'They are starting from a strong position as they have the advantage of great financial power; something that brands like Innocent never had at the beginning,' he says.
If people like and understand a product, they do not particularly care how it is branded, Abraham adds (see ConsumerWatch, left). Yet the absence of any mention of Tesco, even in the small print, could cause issues.
'If you hide that connection to your own products, then people might start asking "Why is Tesco being secretive?". It's fine to have non-Tesco brands, but it should be telling a story about these products,' he suggests. 'Perhaps Tesco should make the suppliers central to the brand story. This could also serve to show that it is supporting its suppliers.'
McAnena agrees that consumer confusion is a real risk. 'Right now it's all about transparency and who is behind a label. I feel a bit uncomfortable at the sleight of hand.'
She believes the strategy will have everybody watching, but can't quite get past this question: why not just say it's made by Tesco? 'Millions of people are happy to buy Tesco brands. For me, it's simple: the greatest brand asset that Tesco has is Tesco.'
INSIDER VIEW: TESCO Q&A - SIDONIE KINGSMILL, BRANDS DEVELOPMENT DIRECTOR, TESCO
- What's behind the strategy?
Own-label is a very mature business. We decided that it's now time to do something different. We are experimenting with how to do this, as there is not much in the way of genuine retailer-owned brands.
Looking at pet food, the super-premium specialist end is a big growth area for customers, particularly products for life-stage and lifestyle. However, the brands that operate at that level, which are typically sold in veterinary practices, have never wanted to supply Tesco.
We will launch brands across different categories on a rolling project, but only where we can see a real customer need over and above price. We will look at where we think needs are not being met both by brands and own-label.
These products are not about being the lowest price or about us trying to be Waitrose. It's about what Tesco customers want in individual categories.
- Which categories are you focusing on?
Our first products are ChokaBlok ice cream, a premium range containing quality ingredients such as double cream and real chocolate; NutriCat cat food, which is a specialist vet-approved range for felines at different life stages; and dog-food brand Lathams, which is also a vet-approved premium range.
(Tesco chief executive) Philip Clarke has been clear that he wants Tesco to develop new brands, so everyone is thinking about what brands could be launched. However, we will only do it where appropriate - but that could be in any category, including clothing and general merchandise, which are key to our growth strategy. There is a real opportunity with general merchandise to offer a great-quality product.
- Is this about replacing big brands?
We are looking at where brands are not succeeding and what we can do in addition to them. When it comes to pet food, I do not think Nestle or Procter & Gamble are upset about it. They know about our launch. This is good for consumers and the category. Space will be made for our venture brands as part of ongoing range reviews. It's not a case of taking out brands or own-label. There will not be a change in emphasis. What goes on, and stays on, the shelf will be led by what customers buy. We are a retailer - we don't tell consumers what to buy.
- Why not put Tesco on the label?
Sometimes we all get a bit stuck in the world of brands and non-brands. Customers, however, evaluate products in their own right. Own-brands have been our way of taking on brands, such as a Tesco version of ketchup. This is about looking at what's beyond own-label.
We are the most customer-centric retailer there is, so we are completely centred on doing the right thing for them. We also have access to the best manufacturers across the world.
- How will you market these brands?
This is not like two years ago, when we launched 44 discount brands in one day. Each brand needs love and attention from our team, meaning we won't be launching lots every week.
For ChokaBlok, we really believe that once people taste it they will buy it, so we are focusing on sampling rather than advertising. Ice cream is all about impulse purchase. We have press ads for Lathams and NutriCat, with the latter also sponsoring ITV's Animal Kingdom series. Lathams will also have a presence at dog shows this year.
Marketing will only refer to Tesco as the place to buy the products, but each will have a separately branded website.
- What if they are not popular?
Brands will undergo the normal tests, so if they are not performing after three months, we would put actions in place; if a product still isn't performing after six months, we would listen to consumers. It's too early to say what size this part of the business could become, but it should be big.