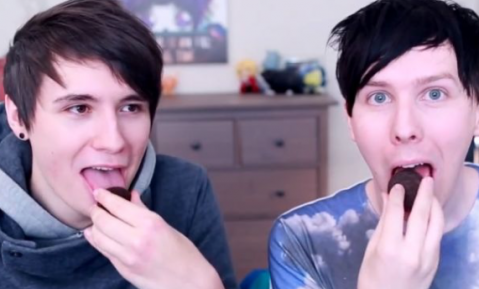 The announcement comes after the CMA found that Starcom Mediavest and TAN Media arranged for endorsements in online articles and blogs without making it clear the content was advertising.
This isn't a new issue; the Consumer Protection from Unfair Trading Regulations 2008 have always banned the use of editorial content in the media to promote products where the publisher has paid for the promotion and this has not been disclosed to the consumer audience.
Similarly, regulators are continuing to issue guidance to reflect new media formats. For example, the Committee of Advertising Practice, in addition to its Code of Advertising Practice, (CAP Code) last year released specific guidance for vloggers (that can apply to bloggers and other publishers too) to address the uncertainty that followed the Advertising Standards Authority's ruling against Mondelez for the Oreo lick race campaign (pictured).
To further educate marketers on this issue, the CMA has published two open letters on its website to help marketing companies understand how they can comply with consumer protection law. This is a step in the right direction, but in practical terms it may take a few more marketers being named and shamed before brands and their agencies really take notice of the consequences and adjust their behaviour.
It also seems that while some marketers claim to be unaware of the restrictions, others actively ignore the rules and accept the risk of their ads being banned as a result. In fact, six in 10 marketing and PR professionals admit to flouting the CAP Code around influencer marketing and 1 in 8 do not know "at all" what the code is.
Accepting this risk is balanced against potential reward. Whether the balance would change if the CMA had more power to enforce directly through the court, rather than having to first engage with the infringer via more conciliatory means, such as consultation and acceptance of undertakings is a fair question to ask.
The CMA may continue to make examples out of brands to instigate industry-wide change. Brands and marketing companies should not ignore the CMA's actions and guidelines, but seek to understand them fully to ensure that their content marketing strategies remain effective, whilst maintaining the consumer trust which is so important ultimately to their bottom line.
Calum Murray is head of commercial technology at technology and digital media law firm, Kemp Little.