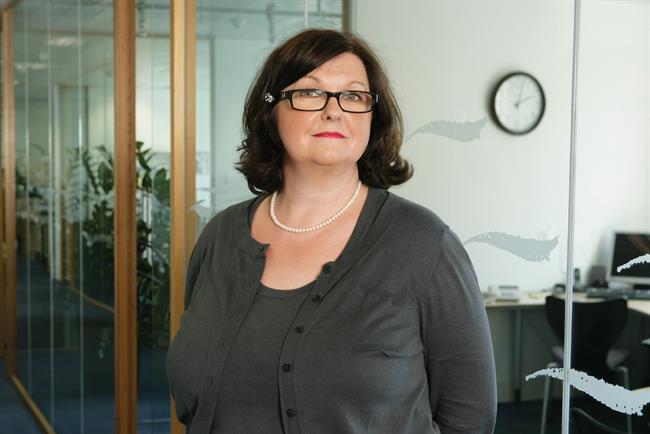 You could probably get better odds on the imminent arrival of world peace than on an early end to the ongoing fractious relationship between marketers and their agencies.
Ad people like to believe their clients beat them up just because they can. Marketers complain that agencies have little grasp of the pressures on them to deliver – and fast.
The truth probably lies somewhere between these extremes. Stories abound about bullying and cheeseparing marketers imposing unrealistic demands and expecting their agency staff to be on call 24/7. Obviously, none of this helps agencies' quest to improve staff wellbeing.
"While not many marketers behave badly on purpose, there are a few heartless bastards," one intermediary acknowledges.
"Clients will go on power trips," a senior marketer admits. "But it rarely works."
Yet it's true that marketers are being pushed every which way. Debbie Morrison, ISBA's director of consultancy and best practice, says, "We've seen research suggesting that the amount of time chief marketing officers dedicate to advertising is 14% at best and only 8%at worst."
AAR managing partner Vicky Gillan claims that marketers are not setting out to be exploitative but often have insufficient time to manage their agency rosters properly. That's when communication breaks down, she suggests.
So what's to be done by marketers to stop relationships disintegrating in an atmosphere of mutual frustration and mistrust, where creativity is invariably the biggest casualty? The consensus is that communication is key and that this should not be ignored during a relationship's early days. Indeed, it is what happens during the first 100 days of a relationship that will define it, Morrison claims.
Gillan urges marketers to assign a manager to oversee this transition period. "That person should be neither too senior nor too junior," she explains. "The important thing is that they know their companies well and have enough gravitas to take up any relationship problems at senior level."
Gillan and Morrison agree that a relationship should be subject to regular reviews. Gillan believes these should take place quarterly and could stop daily irritants, such as overworked staff, bad briefs and unreturned phone calls, being allowed to fester.
"Clients need to understand that face-to-face communication is always best," Gillan says. "Of course, it's not possible to do that all the time. However, it's usually better to pick up the phone rather than send an email."
Gillan and Morrison also believe in the importance of agency remuneration agreements being nailed down from the start. But Gillan adds: "They have to be flexible enough to be adapted to changing circumstances so the right agency team can be matched against the scope of the work."
Above all, clear briefs are fundamental to good relationships. Morrison has horror stories of agencies actually being briefed by text.
"Briefs are the responsibility of the client," Gillan insists. "They have to be focused and clear – and they must give the agency the best chance of doing great work."
Marketer
Roisin Donnelly, non-executive director, Just Eat. Former brand director for Northern Europe, Procter & Gamble
"P&G has agency relationships stretching back more than 60 years. These come about through investing time in those relationships and allowing each side to get to know and understand each other. It's like a marriage. Unless people are open and honest about any problems – and discuss them early – the marriage breaks down.
"Briefs need to be able to help agencies become as knowledgeable about clients' businesses as clients themselves. And remuneration contracts need to be agreed from the outset. There are good organisations like AAR that can help clients with this."
Marketer
Matt Barwell, chief marketing officer, Britvic
"I've never seen client/agency relationships as that of master and servant, and you should never try squeezing out so much cost that your agency can't put their best people on your business.
"Our agencies should have a firm point of view, argue it passionately and challenge our thinking. I also want them to give us feedback on how our team is performing – as we will do on their team – and to pick up the phone if problems arise.
"Having a good procurement function is essential to getting a remuneration agreement in place from the outset. Debates about financial terms shouldn't get in the way of important work."
Marketer
Ian Armstrong, general manager, global advertising, Jaguar Land Rover
"Establishing healthy relationships between agencies and clients is rather like trying to reach utopia. The priority is creating an environment that allows things to happen. As clients, it's our responsibility to do that.
"Mutual trust must be high on the agenda and the communication lines must always be open. We sit down with our agency people once every two weeks to talk about operational challenges.
"Meanwhile, agency contracts mustn't be so rigid that they can't respond to changing circumstances. And briefs shouldn't necessarily be the client's total responsibility but the result of both parties talking to each other."
Marketer
Matt McDowell, European marketing director, Toshiba
"While it's true that clients do hold power over agencies, with that power comes responsibility and agencies will only respond to client pressure when there's mutual trust and respect. Without that, clients will have a tendency to make unrealistic demands. And when that happens, it just leads to all-night sessions at the agency and creativity suffers.
"Also, there's no point in hiring a great creative agency if the brief is shit. It's the client's responsibility to get it right. Some are just lazy and expect it can all be sorted out over a good lunch with the agency