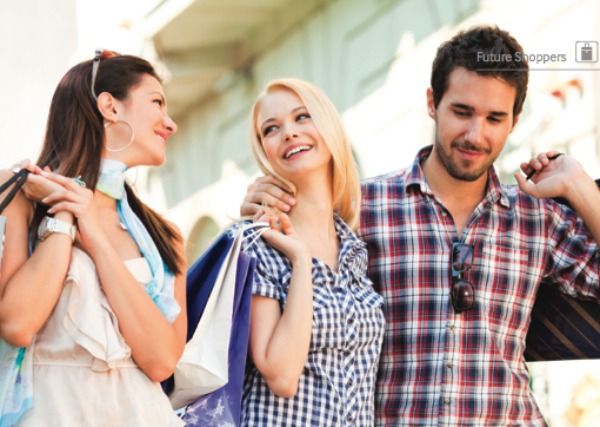 Having examined the shopping experiences of 16- to 24-year-olds, the report suggested that, with the high street in "a state of flux", retailers need to do more to bridge the online and offline identities of digital natives.
It also noted that brands must transform shopping centres to create "retail theatres" to avoid missing out on impulse sales.
Shopping centres are popular destinations for the age group, but retailers are missing out on opportunities to drive sales, because 41% of young people are searching for better prices online while they are in stores. Many browse stores in shopping centres while socialising, but many also leave empty-handed, finalising purchases online.
To prevent the UK high street from turning into a row of "brand showrooms", the report stated that retailers need to enhance the shopping-centre experience. Nearly half of those questioned said that they would actively choose to visit retailers who use technology to do this and make shopping more convenient.
Young consumers would also like to see more discounts sent to their devices while close to a store and the opportunity to customise products once in store. More than two-thirds of those surveyed said retailers could be doing more to keep them interested in products when in stores, with 68% saying they should "try something new" to make the retail space more appealing.
"Retailers need to be using technology to bring their physical environment to life," said Graham Long, vice-president of Samsung's Enterprise Business.
"They need to enhance the shopping experience. It's not just a case of replicating online in-store; they need to be better at bridging the gap between the two and creating a sense of retail theatre. A seamless experience will gain the loyalty of young consumers, helping create engaged, connected and happy customers."