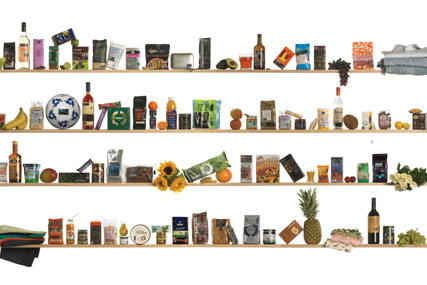 The divide comes in the wake of Sainsbury's proclaiming itself the world's biggest Fairtrade retailer. The supermarket claimed to have sold £218m-worth of Fairtrade Foundation-certified goods in 2009.
Meanwhile, Tata Beverage Group last week obtained RA certification for its Tetley tea brand globally, while Unilever-owned ice-cream brand Ben & Jerry's announced that it will become 100% Fairtrade in the UK and throughout Europe by the end of 2011.
Typhoo has committed to making some of its teas RA-compliant and some Fairtrade, while Twinings has opted for the RA certification on its Everyday tea range.
Sandwich chain Pret A Manger is one of only a few retailers to carry products with both RA and Fairtrade certification. When deciding which standard to adopt, many brands are opting for the former scheme, which is the less expensive and, arguably, less stringent of the two.
Experts warn that the RA certification is an easier short-term option for brands. It requires the labelled item to contain only 30% certified product, rather than the 100% that the Fairtrade Foundation seal demands.
However, Camilla Porter,the campaigns manager at Fairtrade organisation Traidcraft, argued that the RA
badge is still valuable, because those brands that use it have pledged to source products that are 100%-certified in the future. Nonetheless, she added: 'It is obviously beneficial if you can use the logo earlier.'
A spokesman for the RA said its 30% rule was a key driver for brands such as Liptons, PG Tips and Tetley seeking certification. Referring to Tetley, he added: 'There is simply not the amount of tea available from certified sources that the brand could go 100% immediately. That is why we have the target of moving to 100% by 2016.'
The focus of the Fairtrade Foundation is to improve the welfare of disadvantaged farmers by guaranteeing their terms of trade. The RA, meanwhile, aims to protect eco­systems in the areas of production, and those who depend on them.
Steve Macatonia, a director at Union Coffee Roasters, favours Fairtrade certification and contended that its 'transparency of pricing' is fundamental to the reason that brands opt for it over rivals.
'UK consumers are heavily aware of Fairtrade, more than those in any other country,' said Macatonia. 'I think this is down to the social consciousness of the people and the effectiveness of brands' marketing.'
Barbara Crowther, director of communications and policy at the Fairtrade Foundation, said: 'Our concept is that if you drink or eat one of our products, everything about it is Fairtrade. People feel very strongly about farmers being fully paid up.'