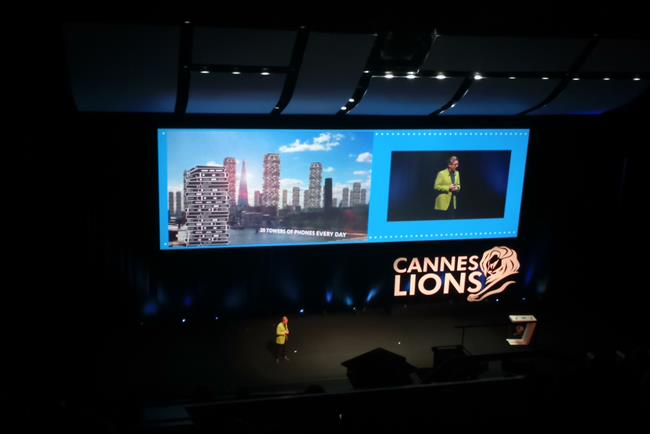 Weed's 'Marketing for People' talk at the Cannes Lions International Festival of Creativity yesterday drew one of the biggest crowds so far this year.
On the subject of brands acting with purpose and doing good in the world, Weed said companies that put corporate social responsibility into a corner and used it to balance out the bad that they do, would no longer cut it.
He said: "Our industry going through significant changes. And there are challenges as well as opportunities but marketers and agencies need to lead.
"We can do well and do good […] we need to connect purchase with purpose and start marketing for people [...] There's never been a better time to work together to create bright future."
In addition to transforming brands by getting them to act with purpose, Weed said agencies and marketers must also build trust, not just with consumers but with each other.
Weed said: "The industry is in change, it's in chaos, and it will be a challenge to build trust," adding that the fragmentation of marketing in to different specialisms (mobile, search etc.) was "pulling brands apart".
Weed also talked about the need for the industry to demand 100 per cent viewability when paying for ad space online. At present, brands will still pay if only a fraction of the ad appears on the user's screen.
Weed also spoke of the need to tackle fraud, citing that 20 per cent of website traffic is estimated to be bots.
He also reiterated that ideas were still the "lifeblood" of the industry and that, even though Microsoft had released research stating that the human attention span had now dropped below that of a goldfish, by keeping the idea central and putting people first "we will get attention and we will engage people".
This article was first published on www.campaignlive.co.uk