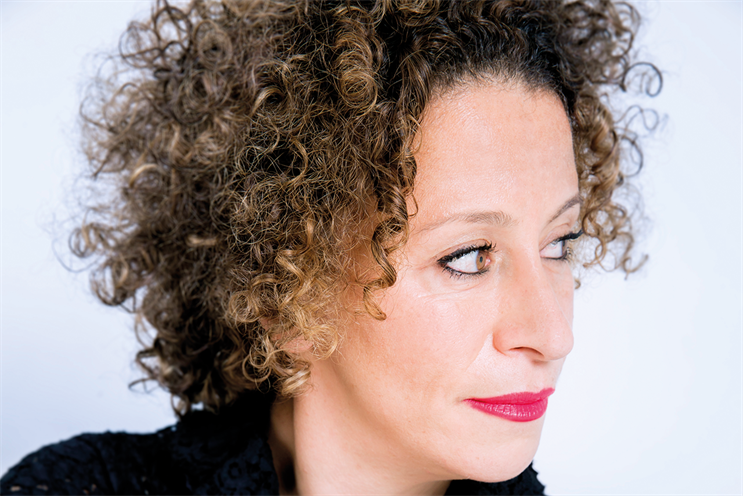 To use a quote from Sex and the City's Carrie Bradshaw –"I'd rather be someone's shot of whisky than everyone's cup of tea." Now, while I appreciate I risk undermining my credibility by quoting a sex columnist/fashionista, I think brands can learn a lot from Carrie's philosophy of not wanting or needing to appeal to everyone. Let's face it, a shot of whisky packs a much bigger punch than any cup of tea I've ever had and gets you doing things you didn't even know you wanted to – as does brave and distinctive advertising.
From Volkswagen's "Think small" campaign to Yorkie's "It's not for girls", there are endless examples of successful brands that have both bucked the trends of their category and created a loyal following.
Yorkie's "It's not for girls" was a deliberate antidote to the overly feminine, indulgent positioning adopted by the majority of confectionery brands of the time. It stood out in a sea of patronising, clichéd depictions of women having a moment with a chocolate bar – a brave approach in a female-dominated category. While causing a huge amount of offence for being sexist, I suspect it gained a loyal male following and a few additional female fans too.
A distinctive and unapologetic point of view can not only win you a dedicated fanbase; being unafraid to go against the grain can work wonders for your profile too. US retailer REI closed its stores on Black Friday, refusing to participate in the discount madness and achieving international media coverage for doing so.
Reality-TV stars are testament to the popularity of personalities and brands who aren't afraid to be themselves, warts and all. It's for this reason that their followers defend them so passionately from often very active criticism. That's why, when we launched hayu, a reality on-demand service for NBCUniversal, it was with the rallying cry of "I don't care, I love it". It was a celebration of the "I don't give a f***" attitude of its stars, many of whom have now become very successful brands in their own right.
Apple's "I'm a Mac, I'm a PC", Sony PlayStation's "This is for the players" and Marmite's "Love it or hate It?" are some of the best examples of campaigns that have gone to the heart of the brands' most dedicated fans, avoiding the danger of trying to appeal to everyone and having no real meaning to anyone.
That's why, when we work with brands, we start by celebrating the truth of who they are and the people who are really going to love them. We mark ideas by their ability to trigger strong emotional reactions, good or bad, and to grab attention. We call these "Mindbombs" – they're likely to polarise and sometimes offend.
The work we did with For Goodness Shakes was a perfect example of this. When you've got only a tiny media spend, you need to know that what you're doing is going to be talked about and shared. The campaign wasn't to everybody's taste and managed to get banned from the internet (which is saying something!), but helped secure distribution in one of the UK's biggest supermarkets. For every hater, there were many more who loved it, and these are the kind of people who are likely to go on to become loyal to the brand.
Taking this type of approach means we're not for everyone, but like Carrie, that's fine by me.
Rania Robinson is managing director at Quiet Storm