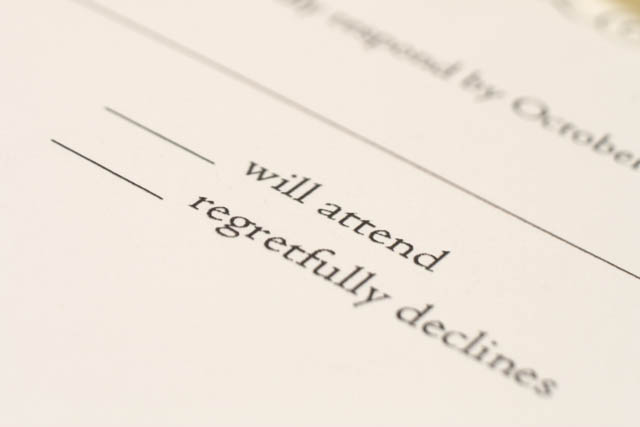 If, like me, you have come to find that your default answer to invitations is 'no', then you are not alone - and not necessarily hugely antisocial.
Forget FOMO (fear of missing out) and YOLO (you only live once). Consumers tiring of the always-on culture are increasingly embracing the philosophy of JOMO (joy of missing out).
Entrepreneur Anil Dash, who coined the phrase, explains: 'There can be, and should be, a blissful serene enjoyment in knowing, and celebrating, that there are folks out there having the time of their lives (doing) something that you might have loved too, but are simply skipping.'
It is well known that economic downturns tend to precede a retreat into the home and a resurgence of old-fashioned values. There is also no doubt that the emotional fallout of the current recession is continuing to affect consumer behaviour.
The fact is that the advent of social media, and in particular the rise of LinkedIn and Twitter, means that, as consumers and employees themselves, marketers have become less reliant on networking in the real world. At a time when recording and sharing an experience have superseded the experience itself, consumers staying in can still be social.
This is not to say that those embracing JOMO are sacrificing the pure, unbridled joy of living in the moment. Freed from the anxiety of missing out - a fear that drives so many consumer decisions - they are simply redefining the boundaries and priorities of their lives, and on their own terms. Dean Ashraf, director of McCann London's 'thought leadership unit' Truth Central, says this trend is less about consumers missing out on the pleasure of experience, and more about them focusing on the here and now. 'Our attention is finite; if you think about how much time we spend in front of a screen, it's worrying. We all think we can multitask, but in reality we can only do one thing at a time,' he explains.
The true joy of missing out is the freedom it gives us to do that one thing to the very best of our abilities.
THE UPSHOT
- What JOMO means for brands
Brands edited
As co-creation and conversations top the marketing agenda, it is all too easy to exaggerate the extent to which consumers are willing to engage. Brands must focus on providing services that successfully meet consumers' needs, rather than simply adding to their to-do list.
Silence is golden
With consumers overwhelmed by commercial messages, simplicity of media platforms and technology is key. Marketers must beware of believing that whoever shouts the loudest wins. Knowing when to just shut up is vital to forging long-term relationships with customers.
Shifting balance
While Coca-Cola may advocate 'work-life integration', consumers' priorities are shifting. Clayton M Christensen, one of the world's leading thinkers on innovation, writes in How Will You Measure Your Life?: 'I've had to force myself to stay aligned with what matters most to me by setting hard stops, barriers and boundaries in my life - such as leaving the office at six every day so that there is daylight left to play catch with my son, or to take my daughter to a ballet lesson - to keep myself true to what I most value.'
Nicola Kemp is Marketing's head of features. Follow her on Twitter @nickykc