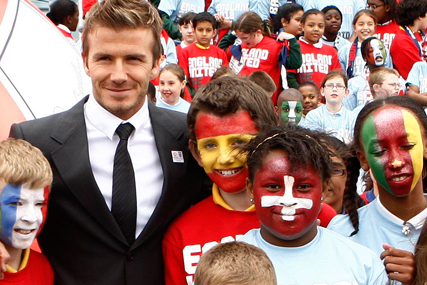 The allegations, published in the Mail on Sunday, have been seen as damaging to the nation's chances of hosting the World Cup, but industry figures think there will be little if any fallout as far as sponsors are concerned.
Tim Crow, chief executive at Synergy said that although the full extent of the damage of the allegations will not emerge until the vote, brands will still be interested in supporting the bid.
"Brands that are backing the bid will inevitably be feeling less than happy, but they should take a sanguine approach," he said. "They weren't backing Triesman, they're backing the bid, which is and will remain very popular. Who wouldn't want the World Cup here?"
He added: "There's a long time to go before the vote, which gives them time to leverage their credentials as a supporter of the bid - in particular during the World Cup itself."
Tove Okunniwa, managing partner at MEC Access, still expects BA, BT, Morrisons, PricewaterhouseCoopers and Npower to continue playing on their status as official supporters of the England 2018 World Cup Bid.
"I don't see much harm to the brands that are already on board as supporters of the bid. They are supporting an ambition that is close to the hearts of many of their customers and being seen to do this is where they gain a lot of the value of this type of association," she said.
"This hasn't changed, but they may choose to review their activation plans - the tone of these will always be key," she added.
Kevin Peake, marketing director at Npower, an official supporter of the bid, said: "Npower remains completely committed to England's bid to host the FIFA World Cup in 2018. We believe that bringing the tournament to England would be great for fans and small businesses, bringing a welcome boost to the country's economy. We'll continue to do everything we can to make this happen."
The Football Association yesterday appointed Geoff Thompson as the chairman of England's bid to host the tournament after Lord Triesman resigned from the post as well as his FA chairmanship.