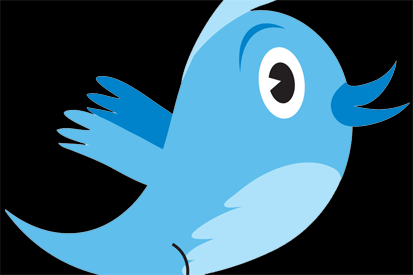 According to research from Tamar, media and communications companies have the strongest presence on Twitter, with the BBC tweeting to more than 320,000 followers, Sky to 9,000 and Tate Galleries to 5,270.

At the other end of the scale, the Post Office and high-street shoe-retailer Clarks have 29 and 27 followers respectively.

Tamar examined how well the top 100 UK brands are using the social network to educate, engage and entertain existing and potential customers, based on how many Twitter profiles a brand has created, the number of followers and the frequency of updates.

Henry Elliss, head of social media at Tamar, said it is surprising so many popular and respected brands such as Coca-Cola have been slow to experiment with Twitter.

"Twitter can just be used as an additional low-cost channel to disseminate information to fans of your brand, but its real power comes from its ability to give a brand a real voice," he said.
"It enables companies to engage in two-way real-time conversations with customers and influencers. Brands that are using Twitter best are using this capability to gather valuable customer feedback, improve understanding and reach out to new audiences for their products and services."

A separate poll of technology and marketing professionals conducted by NetBenefit, has revealed that the use of social media by brands is set to grow dramatically in 2009, in spite of concerns about brand protection and security.

Four in ten respondents said their companies currently utilise professional networking sites and social media sites such as Facebook, and a further 49 per cent are already using blogs as part of their existing online marketing strategy.

In the next 12 months 75 per cent are planning to use professional networking sites, 69 per cent will use social media sites and 83 per cent blogs.

The number of UK Twitter users grew by 1,689 per cent to 1.78 million in February 2009, according to Nielsen Online.