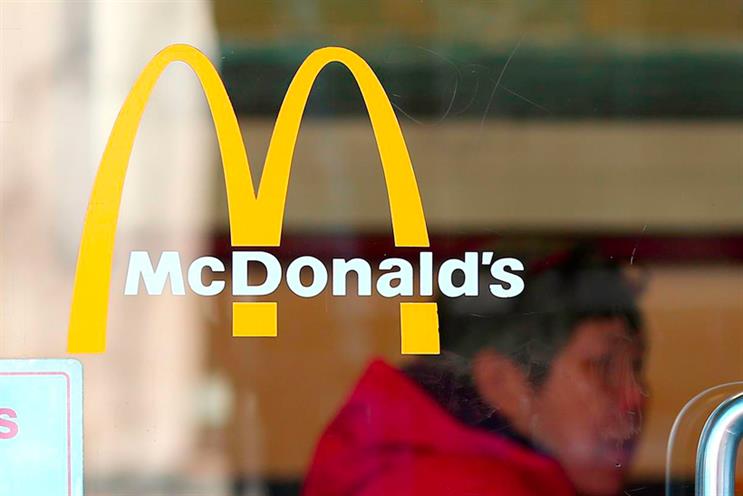 Omnicom has pulled off a coup by landing McDonald's estimated $1bn North American advertising business in a combined creative and media deal.
Wendy Clark, the former Coca-Cola marketer who heads Omnicom's DDB in the region, was credited with landing the account, which will be managed by a new specially created unit.
Deborah Wahl, chief marketing officer at McDonald's in the US, claimed Omnicom will build an "agency of the future" in Chicago for the fast-food giant. "In selecting this agency, we will have access to top talent, technology and thinking with digital and data at the core," she told Advertising Age.
But what has got people talking is not only how Omnicom will manage creative and media under one roof but also the innovative remuneration model.
Omnicom is expected to work for McDonald's with "zero margin" because it won't take a fee. Instead, the network will receive payment linked to the brand's own performance, based on metrics such as restaurant sales and visitor numbers, as well as financial
results.
Wahl gave little detail but said: "This new model will, over the next few years, create great work at the speed of the marketplace at an efficient cost."
It is not new for an agency's remuneration to have a performance element. According to ISBA's latest
Paying for Advertising report, 43% of brand/agency relationships make use of the practice. But making
an agency's payment wholly conditional on a client's performance is a radical move.
Michael Islip, UK chief executive of DigitasLBi, sounds a note of caution: "This is potentially a dangerous way of selecting a new agency and these deals may be better suited to existing relationships where metrics are better understood by both sides."
Alex Lubar, chief executive of McCann London, is a fan of payment by results and believes more brands should embrace it – as long as they honour their promises to agencies. "Unfortunately, it's often used as a mechanism for pushing prices down and forcing agencies to earn their profit with no significant
upside," he adds.
Tracy De Groose, UK chief executive of Dentsu Aegis Network, is doubtful that a "zero margin" pay model that depends entirely on performance is the best option for brand or agency. "There are many
different ways that agencies can be remunerated but, ultimately, that should simply be being paid fairly for the value they add," she says.
---
NO
Tracy De Groose UK
Chief executive, Dentsu Aegis Network
"There is a trend towards performance-based deals, which agencies should embrace if they are confident of their ability to deliver. However, there is no one-size-fits-all model and brands are looking for tailor-made deals that suit their business challenges."
---
MAYBE
Michael Islip
UK chief executive, DigitasLBi

"We all know that the model of selling time for money doesn't work brilliantly for clients or agencies, so we need to find a new way. If the metrics are sensible and the agency has the opportunity to make a profit, then this approach could work well."
---
YES
Alex Lubar
Chief executive, McCann London
"When performance-related pay is executed correctly, it can benefit both client and agency. With the right measures of success and a real, significant upside, even hyper-aggressive plays like the 'zero margin' deal can work."
---
NO
Chris Hirst Europe
Chief executive, Havas Creative Group
"I can see the appeal of performance-related rewards for the truly integrated agency. But the risks are great. The goals on which the agency is judged need to be mindfully set and managed, and rely entirely on the strength of the relationship."