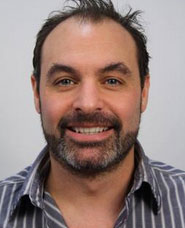 Now consider this in the context of 3bn video views and 60 hours of content uploaded to the site daily. It's safe to say that the world has a voracious appetite for content creation and consumption. Brands that can understand how to use this will win.
Can your brand credibly create entertaining content like Red Bull? Can it produce content that educates like O2's Guru TV, the brand's YouTube news and reviews channel?
Or can you create an environment where your customers' self-expression creates the content with you, like the graphic novel Axe Anarchy? Content that consumers seek out, comment on and share is always going to stand out and be of major benefit to brands.
Some may argue that not all brands naturally have the right to play in this space, but let's face it: if an aggregator of car insurance such as Comparethemarket.com can get people hunting for a Russian meerkat's back story, then any brand can.
For further reading on which brands are getting online content right:
Think with Google is a weekly series of columns on marketingmagazine.co.uk where Google's experts tackle Marketing questions and challenges and share their wisdom. If you want to submit a question for Think with Google, send us an email.
Think with Google
Hamish Nicklin, Industry leader, creative agency at Google recommends
Read more