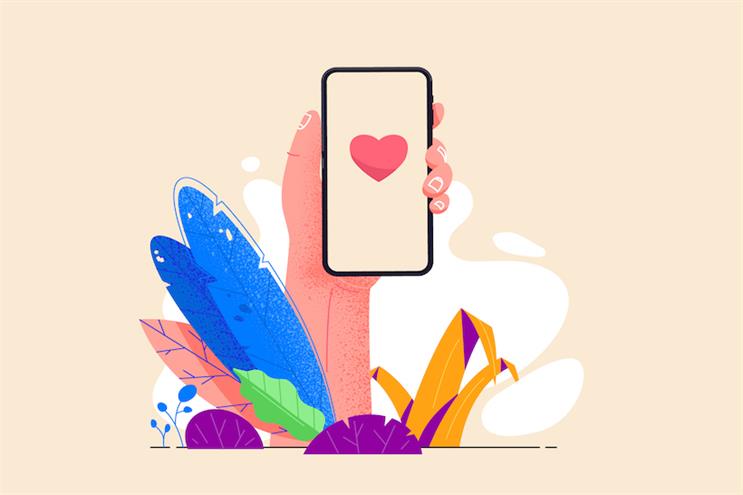 "Too often, mobile advertising is used just for short-term purposes and activation," said Sophie Evans, creative account strategist at brand media platform Teads. "Brand building isn't mobile first. It should be."
Evans was speaking to a select group of brand executives, gathered at an online breakfast seminar as part of Campaign Media360. Industry's leading brand and mobile thinkers shared their insights at this thought-leading seminar.
The power of nuance
"The important thing is understanding the consumer's interests as they go from social to other channels and from mobile to platforms," said Danny Parra, global media director at Starcom. Nuance, he explained, is more important than high-impact creative. And this is even more true, as we move to a cookieless environment.
The industry needs to understand contextual cues to unpick consumer intent: "We need to look at emotion, changes in consumer behaviour and needs around specific moments in the year," said Mindshare's Harry Adams, the company's global digital strategist, "to understand what the consumer needs in the moment."
Sarah Hanley, brand experience strategist at Old El Paso, gave a successful example of this using the Unilever brand Coleman's Mustard. Recently, Coleman's did a page takeover of online recipes for beef wellington, using the slogan "put some welly in your wellington."
Cordelia Linacre, media and content director at Mars Wrigley, underlined the effectiveness of Dove's mobile campaign on how mobile photo filters affected girls' confidence. "[That's an] issue that's directly relevant to the channel."
Live long – live wide
"Campaigns should be mobile first," said Zara Bryson, strategy and innovation director at Publicis Media, "but they shouldn't be mobile only." Strategy, message and creative must all be flexible enough to work across a range of different media and channels, throughout the lifetime of the campaign. "It's good to start on mobile but you still need the concept to work when you scale to TV and out-of-home media."
Jonathan Lewis, global head of Teads Studio highlighted the ability, with the right planning and creative, to use other channels and media to get a compounding effect, amplifying and reinforcing the impact of your mobile creative and mobile campaign. With the right strategy — involving mobile and social planners from that start — agencies and brands can achieve this efficiently and with the greatest impact.
Phil Jackson, global digital analytics lead at GSK, talked metrics. With the slow death of the cookie, brands need to avoid the pitfalls of misattribution. Yes, establish what success looks like before the campaign but, equally, brand managers and agencies need to be able to track how behaviour, and measurements, change and how their KPIs should take on these changes during the development of the campaign. 
Top brains – top tips
So how can you succeed? Both Sarah Hanley of Old El Paso and Chris Carter, director of marketing at Specsavers, said tightly integrated planning at speed is core.
"By March 2020 we'd moved to daily planning meetings," said Carter. "We used these to tap into the conversations consumers were having organically, allowing these to shape what the brand would talk about that week. Crucial to our success, was ensuring that our agency partners were fully integrated, with the same access to resources and information as internal stakeholders." 
Hanley explained that it helps hugely bringing agency and in-house social and mobile teams onboard as early in the planning process as possible. 
Bryson said the speed at which consumer behaviour is changing. "Brands often start mobile first," she said, "but then they're not sure how to move that campaign into other channels. We need to follow the customer's behaviour and allow that to determine how our campaigns evolve and optimise."
To close, Teads's Sophie Evans said each campaign needs a robust intellectual framework, one that allows for evolution across different formats. "The key," she said, "is to get the balance right. That's something we're working on all the time."