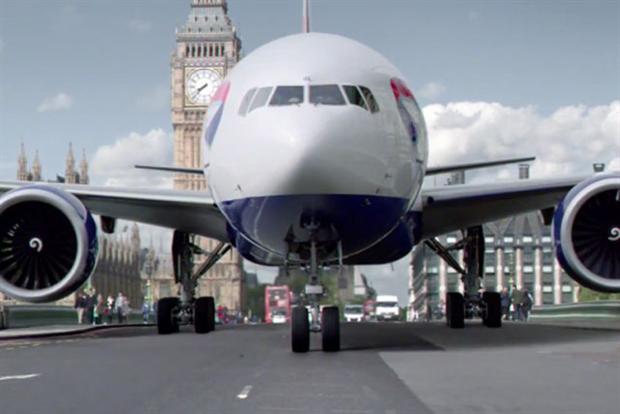 Each month The Forum questions members of The Marketing Society on a hot topic. For more on membership, visit www.marketing-society.org.uk.
YES
LINDSEY CLAY MANAGING DIRECTOR, THINKBOX
The advertising and marketing services sector is characterised by two things: oversupply and constant change.
New agencies, technologies, media and behaviour emerge all the time, so we're stuck in a cycle that works like this: New Thing emerges (social, mobile, interactive toilets…) and spawns a rash of start-up agencies, expert in said New Thing. New Thing gradually becomes mainstream and specialist start-ups are acquired by big agency or agency group. Then, hey poncho! Newer New Thing emerges and we're back at the start again.
For as long as I can remember, the debate has raged about integration, consolidation and who is best-placed to deliver what to whom. But, whatever the model, it will be more effective if it includes experts in planning, buying and creating brilliant telly.
YES
PETER SOUTER CHAIRMAN AND CHIEF CREATIVE OFFICER, TBWA\LONDON
I've embarked on an intense, passionate, secret relationship. I feel guilty about the other people in my life, but I can't help myself. I've talked it through with my understanding wife, but daren't tell my kids. Not yet. They won't understand until they are older. I'm in love with... my new client, Lidl.
It treats me with respect. It listens to my opinions as well as my ideas. It tends to buy my first recommendation. That's why I've been able to sell some of the best work of my career. That's why it has unlimited access to the most talented creative in my agency. That's why sales are soaring and pride is blooming, within both TBWA and Lidl.
That's the way brands should treat their agencies. While some are guilty of engaging with us creatives in an outdated manner, those that don't are rewarded in return.
MAYBE
KRISTOF FAHY CHIEF MARKETING OFFICER, WILLIAM HILL

It depends on the market, the brand and marketing team. At William Hill, we've tried the classic agency approach and it hasn't worked. Few agencies really understand our sector (though they all say they do) and the speed at which our product changes creates havoc in the client-agency relationship.
So, we are now taking the approach in our UK business of using bright people wherever we find them, and it's working. However, in Europe we are moving to a single-agency model, so it's horses for courses.
Agencies and brands are only as good as the people, and good people tend to find each other; sometimes that's one place, sometimes not. Brands need to keep an open mind and not get fixed on one model, but be focused on how to create great ideas that drive results.
MAYBE
JOE CLIFT CHIEF MARKETING & COMMUNICATIONS OFFICER, CFA INSTITUTE

There are probably still some dinosaurs around, but I haven't seen one for a while and I don't think BA is likely to be one.
Smart brands and clients have long since wised up to the fact that they need to be straightforward and clear with their agencies as to why they are reviewing. If it's creative work or relationship-related (or both), let's call that out. If it's costs-related, statutory and/or procurement-driven, say so, and everyone involved instantly has a better chance of getting a better result.
Armed with that clarity, smart agencies are much more likely to approach the review in the right way – whether by emphasising the right changes to current set-up (incumbent) or solutions (non-incumbent).
These days there's no excuse for a bad pitch process (see ISBA/IPA's initiative at www.thegoodpitch.com, among others). Let's make sure we're as clear about the reasons to pitch.
YES
TOM ROBERTS MANAGING DIRECTOR, TRIBAL WORLDWIDE LONDON

My instinct is to say yes, but not for all brands. Many clients have long-established working models for managing their agency relation­ships and are averse to changing them. Unfortunately, I think this model is broken – or looking very chipped at best.
Campaigns and platforms no longer work in isolation and neither should agencies. A number of brands understand this and are encouraging agencies to work alongside each other, to deliver multi-disciplinary marketing and maximise the pool of talent available. Agencies are naturally competitive, so, to ensure partners work effectively together, it is imperative that clear "rules of engagement" and lines of demarcation are agreed and communicated.
Thankfully, times are changing and brands, both big and small, are reflecting this by evaluating their approach. Ask me the same question this time next year and I hope my answer will be no.
MAYBE
JANE ASSCHER FOUNDING PARTNER, STRATEGY AND MANAGEMENT, 23RED

There is a growing number of enlightened clients that pull tog­ether creative talent across agencies, fostering a spirit of collaboration and co-creation. It's a good way to maximise talent and encourage integration of ideas, which is increasingly important, as marketing and ad platforms must be linked.
However, there are still many brands that persist with a more silo-based approach, which results in inefficiencies and inconsistencies in campaigns. This is a very old-fashioned model that was born out of specialist agencies offering a specific dimension of a campaign. Brands would go into separate meetings with agencies to brief the same campaign.
They would definitely benefit from embracing a new engagement model; one that fosters greater collaboration and co-creation between agencies and requires a professional understanding of, and respect for, each other's disciplines.