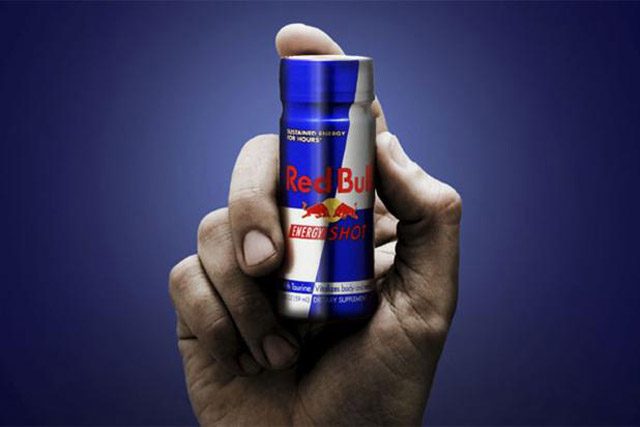 Benjamin Careathers, a regular Red Bull drinker, sued Red Bull, claiming that despite having drunk Red Bull for many years he had not developed wings or improved his athletic or intellectual performance.
Although there has not been a court ruling ordering Red Bull to pay out, the drinks firm has opted to settle the case. A court will later decide whether it approves of the settlement.
Campaign asked industry experts whether they think brands should have to substantiate their straplines, even if they are obviously not serious claims.
Beri Cheetham, the executive creative director at Arc London
"Red Bull has been given the perfect platform to create an enormous marketing stunt out of this bullshit ruling, worth much more in free media than the $13 million settlement order. Free wings with every can? Alright, naff. But I can't see Red Bull's marketing team going down without having the last laugh with a nation of people who will sue if the content of their coffee cup is hot, without being warned.
"If the floodgates are now opening on brands that write beautifully analogist straplines, then I'm off to sue Orange. Since it wrote 'the future's bright' we've had the mother of recessions and more gloomy weather than you can shake a stick at."
Mike Gardner, a partner and the head of intellectual property at Wedlake Bell
"I don't think [the settlement] will have people scrambling to their marketing departments worried that they are going to get sued. It's difficult for individual people to sue companies here [in the UK] but the rules do need to be enforced by the Advertising Standards Authority.
"Companies can be sued in the civil courts for publishing misleading advertising. But the courts here have always been reluctant to find in favour of such complaints.
"The main area where companies do get sued is with comparative advertising, for example if Virgin Media says its broadband is cheaper that BT's or when a supermarket compares its prices to a competitor's. The European Union's legislation has taken some of the fun out of comparative advertising by making the denigration of a rival illegal."
Jo Arden, the head of strategy at 23red
"The ruling by the US court that Red Bull's line 'Red Bull gives you wings' is misleading advertising is baffling. Language is built on metaphor. To restrict its use in advertising undermines our craft and the intelligence of the majority to decipher what is literal and what is figurative.
"Clearly the metaphor needs to relate to shared experience, and if people failed to feel sufficient figurative winginess from drinking Red Bull, then there's a product issue. But the line is good, we understand it in the same way that we understand feeling on top of the world, or being on cloud nine. Or has that been banned too?"
Tim Mellors, the global creative director at Pointblank Productions
"Twenty years ago John Lewis had a competition to write a slogan to replace 'never knowingly undersold'. I tried and failed. So did everyone else who entered. The language is archaic, but it is impossible to sum up the company's philosophy in a shorter or more accurate way.
"Where endlines like Mars' 'helps you work rest and play' or Pringle's 'once you pop you can't stop' make claims that could be deemed unhealthy, the authorities finally quash them. 'Red Bull gives you wings' is ridiculous. It's a pantomime line. And the public see it as such."
Toby Richards, the planning director at Publicis Chemistry
"Occasionally the world gets a little silly and the Red Bull settlement story is certainly one of those times. While we wouldn't want straplines to be meaningless, holding them accountable and turning them into absolutes feels like bureaucratic nonsense.
"Heineken is probably happy it has moved away from its old line or it would be having to prove that it actually reached parts other beers couldn't – the mind boggles. Gillette would have to prove it was the best a man could get and Avis would have to have a time and motion study to prove they really do try harder."
Richard Lindsay, the director of legal and public affairs at the IPA
"Ads in the UK are strictly regulated under the CAP and BCAP Codes and Consumer Protection regulations. One of the key principles is that ads cannot mislead consumers. Advertisers have to ensure that any claims they make are capable of objective substantiation and are not misleading.
"Puffery and claims that the average consumer is unlikely to take literally are allowed, and straplines can fall into this category. A strapline that makes no claim likely to be relied on by consumers should not cause the advertiser difficulty. However, claims are often made in content which accompanies the strapline and those need to be carefully worded and backed up by documentary evidence."
Jim Prior, the chief executive officer at Lambie-Nairn
"What is not in dispute here is whether Red Bull literally gives you wings, but whether the metaphor is valid. The claimant did not want to fly – he or she wanted an "increase in performance, concentration or reaction speed". Lawyers no doubt nodded their super-rational heads and agreed that this was a valid point.
"But of course most of us know it's a stupid claim. Normal people, in their normal lives don't think like this – we all know what Red Bull means and it works just fine. Instead of settling, Red Bull should have denied that 'wings' are in any way a metaphor and produced an Icarus-like set of feathers and delivered them direct to this claimant, who has flown far too close to the sun of common sense."