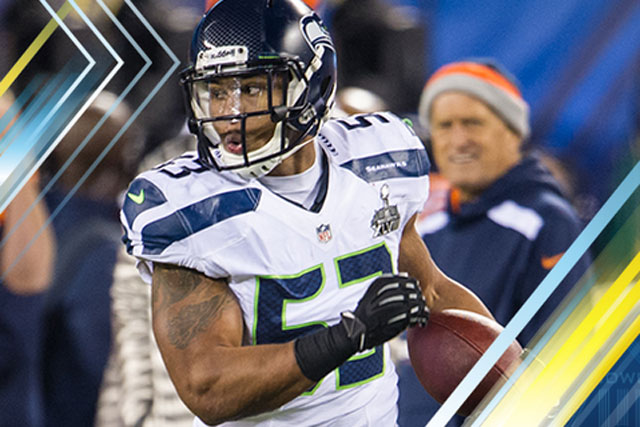 Tide, the washing detergent brand, used Twitter's Vine to tweet a looping video message during half-time.
The tweet, which appeared to reference Janet Jackson's wardrobe malfunction of ten years ago, by featuring a Pepsi bottle with a bra strap that breaks, was retweeted and favourited more than 400 times.
It was a clean @Pepsi halftime show except for all those #mancans. @Tide #GetsItOut https://t.co/b624VSmS2i

— Tide (@tide) February 3, 2014
H&M, the fashion retailer, referenced Axe's "kiss for peace" Super Bowl ad, which was the most-shared ad last week ahead of the event, to get in on the action.
The tweet also included the Axe ad's hashtag #KissForPeace.
@Axe we're taking this commercial break to #KissforPeace pic.twitter.com/PWsqJBkk2K

— H&M USA (@hmusa) February 3, 2014
In a blog from
Twitter revealed in a blog post that Percy Harvin, an offensive player for the Seattle Seahawks, was responsible for the peak of the conversation.
During the game, Harvin ran the game ball 87 yards to score a touchdown, which generated 381,605 tweets per minute – the highest of the game.
After the game, a celebratory tweet from the Seahawks' official account was retweeted more than 8,000 times.
Seahawks are bringing the first Lombardi Trophy home to Seattle. #SuperBowlChamps pic.twitter.com/fblrjd4BDh

— Seattle Seahawks (@Seahawks) February 3, 2014
A "thank you" message to fans of the Broncos, sent from their official account was retweeted more than 6,000 times.
Still #UnitedInOrange. pic.twitter.com/SrX8E8lcAZ

— Denver Broncos (@Broncos) February 3, 2014