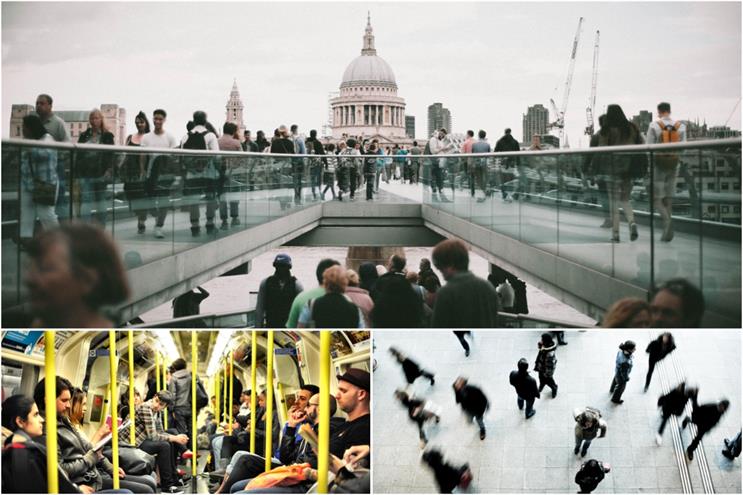 Proceed with caution: this is the message for brands and consumers in the midst of uncertainty surrounding consumer spending in 2018. According to research almost half (45%) of consumers are feeling the pinch courtesy of the current economic environment, with another 36% saying that they are paying closer attention to their spending and saving habits.
Meanwhile, 40% of consumers believe they will have less disposable income in 2018. Not since 2013 has general confidence in personal expenditure been as low.
Confidence in one's own income is facing similar uncertainty as people are less positive about their employment status now than they were in early 2017. Attitudes towards the UK's fiscal position in Europe mirror this sentiment, with 36% believing that the UK is marginally worse off than the rest of Europe – the highest level seen in six years.
Over half of the population don't think that our politicians are doing a good job.
This fall in consumer confidence can be partially attributed to the dissatisfaction with the government and its economic policy. Over half of the population (53%) don't think that our politicians are doing a good job, while 58% are impatient with austerity, a marked increase of 11% since 2015.
Despite first appearances, these seemingly bleak statistics offer valuable insights and marketing opportunities for brands. As Thomas Edison is quoted, "We often miss opportunity because it is dressed in overalls and looks like work."
At Morar HPI we have been tracking and analysing how the public feels about the economic climate three times a year, since 2009. From the data we have collected and distilled through our Consumer Compass, we have discovered four distinct tribes of consumer which are defined not by demographics, but by their attitudes and behaviours around financial risk and purchasing habits. Their profiles are below:
"I'm aware of the problems in the wider economy, but it has not really affected me much personally."
"I'm just a bit more cautious about how much I spend and saving a bit more."
"I'm taking action to buy cheaper brands and/or shop in less expensive shops."
"I've cut out all of the expenditure I can because I'm really worried about the future."
No matter which group an individual belongs to, however, the thought process remains the same, If a consumer believes a product is "essential" to them they will contine to invest in buying it, regardless of their cautious economic outlook.
Hierarchy of needs
But what does this mean for marketers? Maslow's ever-relevant Hierarchy of Needs pyramid is a useful reference point here. As we move through the stages of the pyramid, what are classed as "essentials" shift from the immediate needs for warmth, shelter, food and security through to love, respect, emotional connection and lastly self-fulfilment. From a marketing perspective, this means that each stage has its own associated set of principles, needs, and aspirations.
Exactly the same applies to our four "levels" of tribes, and what each deems essential varies accordingly. These consumers need brands to instill confidence in the value they are getting for their hard-won pounds. Luxury, high-end brands should emphasise emotion, quality and provenance, while at the opposite end of the spectrum, FMCG brands should focus on effectiveness, quantity and value for money.
In 2018, the roll out of open banking is putting a new arrow in the quiver of the savvy consumer, too. It has started quietly, but personal and SME banking customers can now share their banking data with regulated third parties. This means consumers can use apps like Chip, to help them save money or Money Dashboard to track and analyse spending from different banks accounts in one place. Fluctuating economic conditions to one side, savviness is here to stay and brands are going to have to work harder because of it.
As consumers become increasingly mindful of their finances, with 81% exercising caution or reducing spending, targeted marketing based on an attitudinal segmentation will go a long way to acquiring and retaining customers.
We all still need to buy things. It's just that now we need to understand precisely what the value is. In the words of Warren Buffett: "Do not save what is left after spending, but spend what is left after saving."
---
Phillip Coote is a director and Melissa Hamdoun is an analyst at Morar HPI