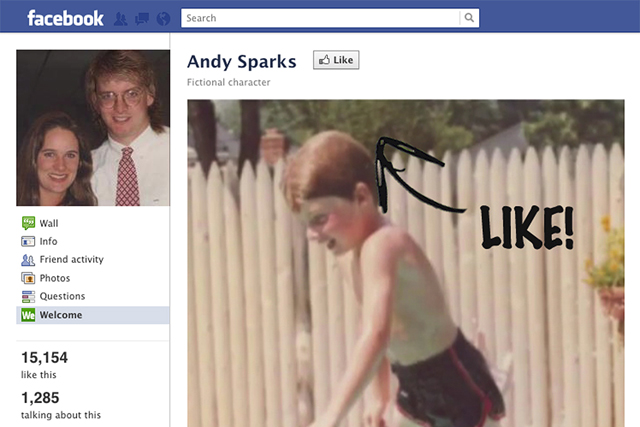 The research director of a media agency once explained away statistics showing that a growing number of teenagers have dumped a 'significant other' via text message, as evidence that young people were 'embracing new platforms to better communicate'.
In the Facebook era, where the ups and downs of teenage romance are displayed online, the fundamentally flawed nature of this logic is clear.
Although teenagers today are better connected, it is wrong to assume this means they have better communication skills. The digital revolution has come with significant drawbacks.
While it is deeply unfashionable to admit it, I can't be the only one who is grateful that Facebook was not around to chart my catalogue of teenage heartache, and my succession of equally questionable outfits.
Growing up has never been easy, but young people today face the additional challenge of the social-media minefield.
For this generation of digital natives, interactivity is second nature. Concerts are to be filmed, not watched, notes are to be posted on walls, not in post boxes, and opinions are to be expressed in 'likes', not lengthy discussions on a fixed-line telephone.
While these young consumers represent the future of marketing, there remain challenges for marketers seeking to better engage with them, not least growing concerns over the worst ravages of cyber bullying.
Educators around the world have raised concerns about the impact of cyber bullying, and last week a headmistress in Australia threatened to expel students under the age of 13 who refuse to delete their Facebook accounts.
In the wake of its IPO, it is all too easy to wax lyrical about the fantastic opportunities Facebook affords consumers and brands.
However, marketers need to recognise the dark underbelly of cyber-bullying and promote better support and protection to help stamp out this terrible scourge of social media.
THE UPSHOT
WHAT MARKETERS SHOULD KNOW ABOUT HYPER-CONNECTED TEENS
- Cyber-bullying
Marketers investing in social networks must understand that connectivity comes with responsibility. The Child Exploitation and Online Protection Centre revealed in 2010 that complaints about grooming and bullying on Facebook had quadrupled in the preceding 12 months.
- Digital dexterity doesn't equate to critical thinking
Just because teens are using more channels, doesn't mean they are innately more knowledgeable. A study has found that 25% of students chose a research source because it was the first search result.
- Digital attention disorder
With research reports claiming that the average teenager sends 167 text messages a day, there is no disputing there are more channels competing for young people's attention than ever before.
- Parents as Facebook stalkers
Brands should take note of studies reporting parents' concern over how their kids use social media. According to data from AVG, 60% of US parents secretly check their children's Facebook accounts, compared with 40% in the UK.
Nicola Clark is Marketing's head of features. Follow her on Twitter: @nickykc.