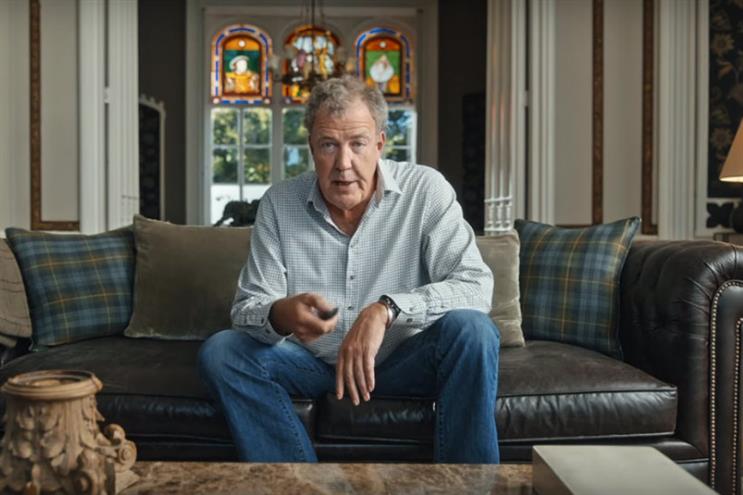 Graeme Smith, managing director of Amazon's software development centre in Edinburgh revealed, "small-scale" tests of the unit earlier this month.
Amazon creates dynamic video using graphics templates which tailor to individual users' interests.
The company refused to comment further on its plans.
Media experts say personalised video is difficult to pull off, and described Amazon's efforts as a watershed moment for the technology and the industry. But could Amazon succeed in pioneering a burgeoning technology?
Amazon has the data
"Amazon's personalisation of video is an intriguing test for the industry," says Tom Sheppey, publisher account director at Total Media.
"Like all personalisation, their success will depend upon reaching the right people at the right time with the right message. Amazon has the people; they have the message; they just need to get the timing right."
Amazon, says Sheppey, will need to target "moments" rather than platforms – pulling in users when they are pre-disposed to shopping for, for example, nappies.
"Getting your timing wrong is when personalisation becomes 'creepy'", adds Sheppey. "No one likes being stalked across the web but you only see it that way if the ad disrupts congruence in a negative way."
A source at a major programmatic advertising company added that Amazon would need to use data wisely, not only to avoid seeming creepy but for smart personalisation.
"It needs to be engaging in context, and not just by inserting a name," the source said. "It's like those mugs or keychains you buy that are all the same yet have a different name printed on each. That's not personalisation and feels a bit like a cop-out."
Still, if anyone has the reams of personal data to make that work, it's Amazon.
Personalisation might be the answer to ad-blocking
Almost a quarter of UK internet users have also downloaded ad-blockers, according to the Reuters Institute for the Study of Journalism.
Some argue that this is down to user fatigue with badly targeted ads. If campaigns were more relevant without being stalkerish, users might feel less frustration.
"With the growth of ad-blockers and the trend towards rejecting repetitive and irrelevant adverts across all platforms, it is critical that advertisers are able to market to people and not devices," says David Gosen, senior vice president and international managing director at Rocket Fuel.
"[The] more we know about individuals and are able to use these insights to understand their purchasing journey, the more beneficial and relevant marketing can become both for brands and the consumer."
Timing is everything
Amazon wouldn't say where exactly it had been trialling its personalised ads bar saying "the usual places". This could mean its own site, which the company increasingly plans to evolve into a media platform, as well as third parties such as Google and Facebook.
The where and when is important, adds Sheppey.
"A brand's message is relevant only for a small period of a customer's life and if your message falls outside that window it either goes unnoticed or even causes an adverse reaction," he says.
"The key is to target moments: moments when you know someone is behaving in a way that predisposes them to your message."