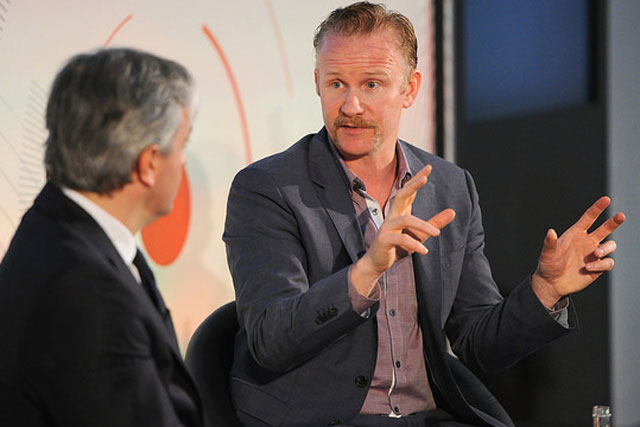 Spurlock, who was in conversation with Dominique Delport, the global managing director of Havas Media Group for an Advertising Week Europe session, reflected on his experience of working with the world's biggest boy-band on the film 'One Direction: This Is Us'.
Spurlock, who is best known for the film 'Super Size Me', said the level of fandom he witnessed was "exceptional", describing how during shooting, 5,000 fans had camped outside the band's hotel.
He said: "If you are a brand and you want that brand loyalty, you need to cultivate that, you need to cater to that, you need to listen to that and you need to give back to that constantly.
"That's what the boys do really well. The boys give back to the fans all the time and you start to see how that reciprocal relationship really pays off for both of them. For the fans, they feel they're that much closer and for the boys, they're creating this relationship which is valuable and deeper and that's exactly what brands should be doing."
While Spurlock believed that brands were beginning to understand how to create compelling content, many were "still stuck in the idea of selling product, getting people to know their name'.
During the lively session, Spurlock praised Disney's $500,000 acquisition of YouTube network Maker Studios last month, saying it gave Disney a platform to experiment with content and "mine for talent".
On targeting millennial audiences, Spurlock urged brands to embrace transparency.
He said: "The brands that are more open and honest about who they are, are going to have a better connection, especially with a younger audience. I think millennial audiences expect that.
"What people want when they consume media is to be able to get feedback and get something in return. Brands and content creators are realising that this new generation expects there to be a quid pro quo."
Follow live coverage of Advertising Week Europe on LIVE@AdvertisingWeek