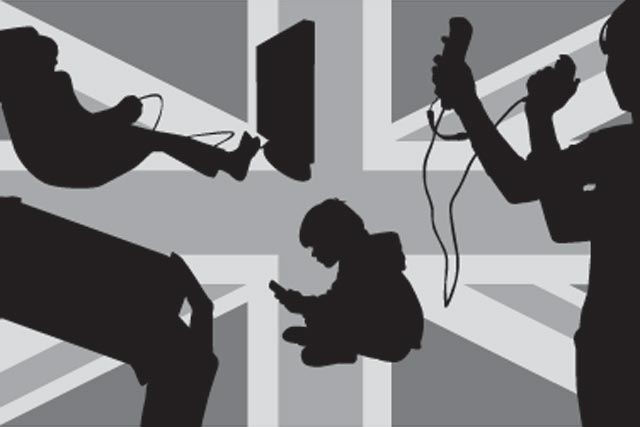 Nearly 33 million people in the UK are now playing video games, but media spend in the sector only stood at £17.4m for the entire of 2010, according to the IAB.
The £17.4m advertising figure was broken down into three different types: fixed-in game advertising accounted for 9.6% of the total; dynamic-in-game advertising stood at 36.4%, and display advertising accounted for 54%.
However, fixed in-game deals are generally large-scale global or regional deals and they are much more popular than this set of UK stats may indicate, because the statistics only capture the UK share of the global deal.
The research is unveiled in the 'Gaming Britain: A Country United by Digital Play' report, which was delivered in association with agency Kantar Media, which conducted a nationally representative sample of 4,000 respondents – 3,000 adults (16- to 65-year-olds) and 1,000 children aged between eight and 15.
Brands also have an opportunity to capitalise on the gaming sector from product placement. FMCG brands are currently making the most of product placement with brands including Energizer batteries and Lynx taking part in the practice.
The shift in consumer gaming behaviour is being driven by new multi-purpose devices such as tablets, smartphones and internet-enabled consoles and bolstered by the rise of social networking games.
The IAB has also isolated seven types of gamer through the research, encompassing all ages, from sixth-formers through to pensioners.
These include: Networkers; Individualists; Interactors; Gaming Elite; Casual Players; PC Opportunists and New Gen Players.
The boom in popularity among gamers is being driven by the rise of controller-free controllers, including PlayStation Move and Xbox Kinect.
Research shows consumers are much more engaged than other media when gaming, because it requires more concentration and limits multi-tasking.
Jack Wallington, the IAB's head of industry programmes, said: "The 'Gaming Britain' report proves that playing video games is a mainstream activity enjoyed by over half of the UK population, demonstrating incredibly high levels of engagement compared to other media. It's a premium opportunity for brands to reach consumers when they are at their most focused."