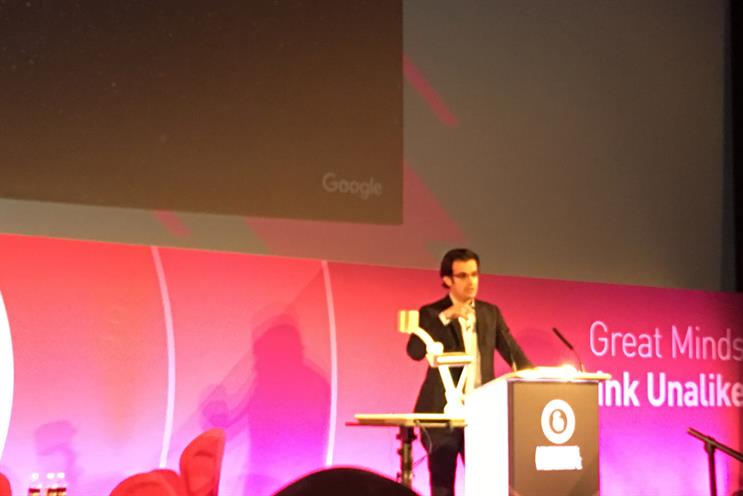 Speaking at Advertising Week Europe yesterday, Matt Bush, the Google UK performance director, claimed brands were failing to exploit search.
"If you search for a brand at the moment, the first thing that comes up is a Wikipedia site and that is not something that your consumer wants," he said.
Bush urged brands to better understand what it is that consumers are trying to get at, know the context, and then give them much better information back.
Google has been studying financial and retail sites across mobile, he said, and the average page load takes between four and five seconds: "Our research shows 18% don't want to wait at all and a majority expect it to happen within the first two seconds. Against this background, brands need to understand the implications of bounce rate."
According to Bush, while brands might be versed with search advertising on desktops, not enough of them understand search or voice search on mobile. The reason for this disconnect, he said, was that mobile for too long has been a siloed issue "under a CTO's control" and brands lack the authority or the expertise when it comes to voice search.
His comments followed a demonstration from Google Assistant distinguished engineer Behshad Behzadi's presentation on what next for the smart personal assistant launched by Google last year and its approach to voice search.
Behzadi's presentation lifted the lid on the next generation of Google search, showcasing how Google Assistant offers up information in a more conversational and "more accessible format". For example, Google Assistant turns search results into one-sentence answers, and, for a question like "What are some nearby Italian restaurants?" presents information in an easy-to-tap card format instead of a linear Google search page.
When it comes to search, people search for various reasons including researching a product or service (20%), finding out about world events (15%), discovering something new (11%) and exploring how to do something (11%). He added that by 2020 five billion people will be mobile users globally and "therefore 5bn connected people." The big trend, according to him, is the era of voice search.
There is also a growing trend towards messaging apps taking over social media in terms of usage, reflecting the fact that "the most natural way to interact is in our natural language (the way we speak to other humans)." He explained that as connected devices become more popular it will further elevate the "age of assistance" to build conversations interfaces with devices.
Google's voice recognition accuracy is now at 92% in its ability to understand what people say. Last year it was 75%. As a result, Google has seen people use more natural sentences instead of query language, such as "What's the weather like in Paris?" vs. "weather Paris."
As for the future of search, Behzadi quoted Google's mission statement — "Organise the world's information and make it universally accessible and useful. Search is a connection between inspiration to action, and will become the ultimate mobile assistant to help us with our daily lives."